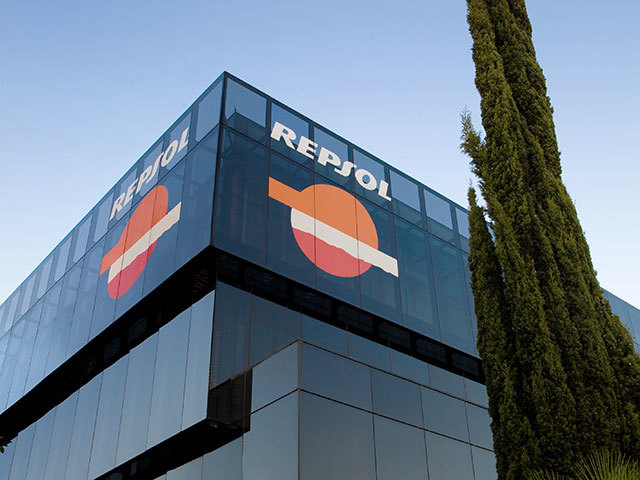 Spanish firm Repsol saw its bottomline soar in Q2 by 79% compared to the same period last year buoyed by increased oil prices and lower operating costs.
Adjusted net income amounted to €367million in the three month period, up from €205million recorded at the ed of last June.
Earnings Before Interest, Taxes, Depreciation and Amortization amounted to €1,264million, down slightly from Q2 2016's €1,1390.
Total liquid and gas production was only down slightly compared to this time last year.
This was put down to the sale of several assets.
In the Q2 results the company stated: "The Upstream results show a significant improvement over the first half of 2016 (up 437%), driven by the increase in the realization prices for oil and gas and the reduction in recurring operational costs, together with the contribution of the production in Libya and Brazil.
"In Downstream, the solid results continued in the same line as in the first half of 2016, demonstrating the quality of our industrial assets and the competitive advantages of our integrated business model."
Back in May Repsol announced first production at the Shaw field in the MAR area (Montrose and Arbroath) in the North Sea.
Repsol Sinopec Resources UK is the operator of the field which is part of the MAR area redevelopment plan.
This project includes the development of two new fields (Shaw and Cayley), for which it has been installed a new production platform (BLP) connected to the Montrose Alpha platform.
Cayley field production start-up took place in June 2017.
Biraj Borkhataria an analyst with RBC Europe Limited, wrote in an email: "Repsol reported 2Q17 results this morning with a beat to net income (€496m vs. consensus €439m and RBCe €466m).
"Notably, consensus expectations going into Repsol's trading update were €552m, suggesting a low bar to beat.
"The beat was driven mainly by lower corporate costs (-€48m vs. consensus -€96m). Looking at cash flow generation, Repsol reported adjusted cash flow of €1.17bn vs our €1.19bn estimate."
The RBC analyst's email said the two key points from the results are:
• Earnings beat driven by lower corporate costs: The headline beat was mainly driven by lower corporate and expectations had already been lowered following Repsol's trading update. Operating cash flow excluding a large release of working capital was lower than we expected.
• Gearing continues to decline: Lower spending combined with the €569m release of working capital meant that in Q2 net debt decreased €868m to €7.5bn.
Recommended for you

Ithaca Energy posts huge $2bn profits in first results since IPO