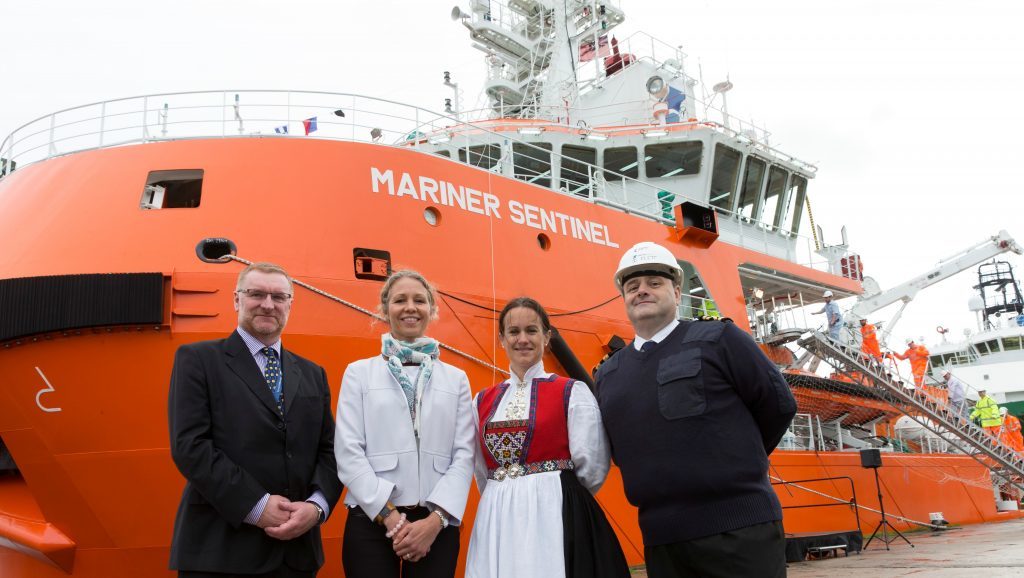 Christened at Aberdeen Harbour, a new emergency response and rescue vessel (ERRV) has been deployed within the North Sea.
Mariner Sentinel is working on Statoil's Mariner field development east of Shetland.
Designed for the safety and protection of offshore workers, the 65 meter vessel is the sixth of nine vessels to join Sentinel Marine's fleet since 2015.
The three remaining vessels, currently under construction, are to be added to the fleet in the next year and will also service the North Sea.
Rory Deans, chief executive of Sentinel Marine, said: "The North Sea can be a harsh and hostile environment and we are continually looking at how we construct our fleet to ensure the safety of offshore personnel and the marine environment comes first.
"In addition to being custom-built to the highest technical standards, the multi-role nature of our vessels ensures that operating costs are kept low without compromising on capabilities.
"The naming ceremony in Aberdeen was a milestone occasion for Sentinel Marine, and we were delighted to be able to share it with so many people who have been a part of the Mariner Sentinel story."
Recommended for you

'Staggering situation' as UK regulators not investigating North Sea rig incident