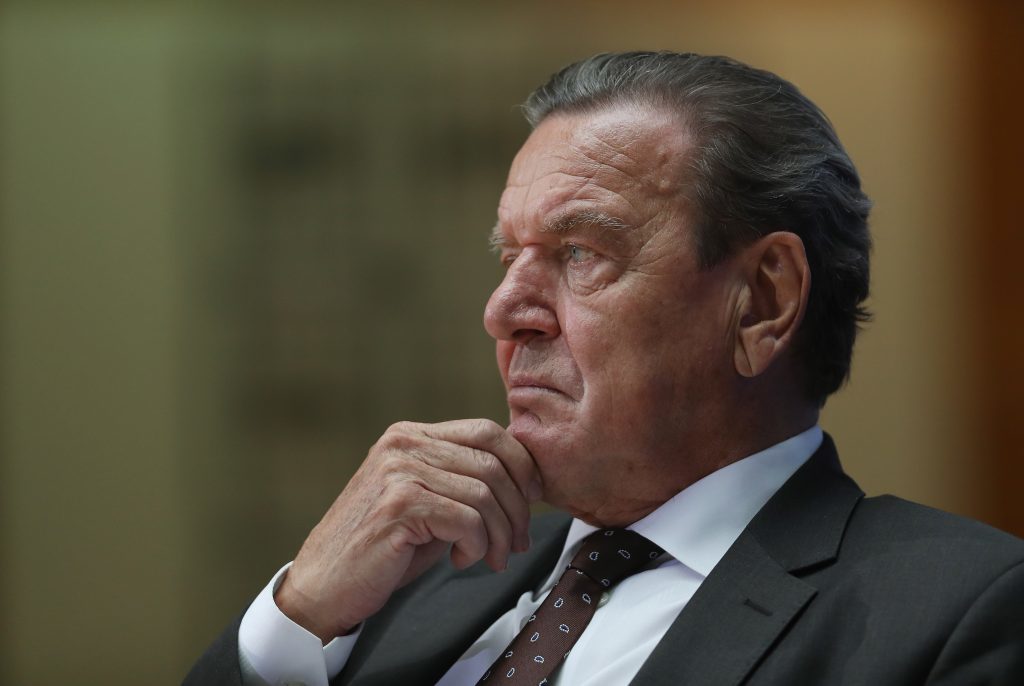 Ex-German chancellor Gerhard Schroeder has been named as the new chairman of Russian state oil giant Rosneft, it is reported.
Mr Schroeder's intent to join the Rosneft board, reported by news agencies in Russia, had drawn criticism from his successor as chancellor, Angela Merkel, and from Martin Schulz, the leader of
Mr Schroeder's centre-left Social Democrats.
Rosneft chief executive Igor Sechin, a close ally of Russian president Vladimir Putin, told Russian agency Interfax on Friday that Mr Schroeder's arrival will "allow the development of the company's European business and the expansion of its European footprint".
Interfax cited Mr Schroeder as saying he saw his role as Rosneft chairman as a broker of compromises when opinions differ on the board.
Mr Schroeder has previously said he wants to increase the energy security of Germany and Europe.
Mr Schroeder is already the head of the shareholders' committee for Nord Stream, a pipeline transporting gas from Russia to Germany that is majority-owned by Russian state gas company Gazprom.
Rosneft is majority-owned by the Russian government, with stakes also held by BP, Swiss commodities firm Glencore and Qatar's sovereign wealth fund.
Glencore and the Qatari fund are in the process of selling most of their stakes to CEFC China Energy Company Limited.
Recommended for you

Gas pipeline part is ready for Russia, says German leader