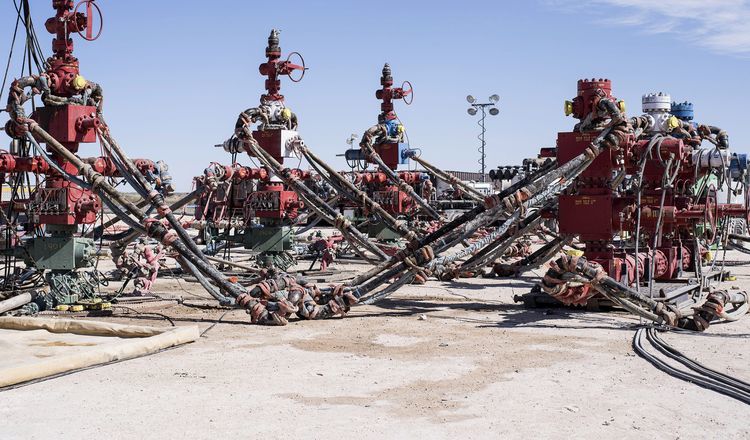 Failure to introduce an outright ban on fracking will be a "betrayal" of Scotland's climate change commitments, SNP ministers have been warned.
Reports have suggested the Scottish Government could confirm within days that it is to outlaw the controversial practice.
Labour, the Liberal Democrats and the Greens have already made their opposition to fracking clear, with Labour having pledged to bring forward legislation if the Scottish Government fails to act.
Environment spokeswoman Claudia Beamish made clear she would press ahead with that if ministers did not ban the practice completely.
Ms Beamish said: "Anything less than an outright ban of onshore fracking in all its forms would be a betrayal by the SNP Government of our climate change commitments, our communities and the job opportunities now and for future generations in clean, renewable energy.
"Fracking would be a dirty distraction, not a transition fuel.
"When the SNP Government finally makes a statement, after so much delay, I will be looking for absolute clarity on how it will proceed to a total ban.
"Otherwise, I will continue with my Member's Bill to ban onshore fracking, to make sure that we protect our planet for this and future generations to come."
The Scottish Government announced a moratorium on fracking in January 2015, but ministers have still to decide if this should be made permanent.
When the legislative programme for the coming year was announced, ministers said they would set out their view on fracking and seek parliamentary approval "in the coming weeks".
A Scottish Government spokeswoman said: "We have put in place a moratorium on fracking which means no such activity can take place in Scotland.
"We have also published research reports on the potential impacts of unconventional oil and gas and carried out an extensive public consultation which attracted more than 60,000 responses.
"Ministers are considering the evidence, including the results of the consultation and will put their recommendation on the way forward to the Scottish Parliament for MSPs to vote on this important issue before the end of this calendar year."
But Scottish Tory leader Ruth Davidson said an outright ban on fracking would be "disappointing", insisting it could bring a "second gas boom" to Scotland.
Ms Davidson, speaking on BBC One's Sunday Politics Scotland, hit out at the SNP and said: "I think there has been a pretty big level of hypocrisy from the Scottish Government in the past on this issue.
"They say that fracking is perfectly well to be done, it is done in America and people take gas out of the ground and put it on ships and take it to Scotland in order to be refined, but they don't want it to happen here."
With tens of thousands of jobs having been lost in the oil industry as a result, and with workers with "transferable skills, the best oil and gas safety record anywhere in the world, the idea of the blanket ban rather than our position where suitably sited and where there is local and community approval for it, I think is disappointing".
Green co-convener Patrick Harvie said there was a "growing impatience over the SNP's inability to announce an outright ban".
He added: "I really hope they make a statement this week because communities across Scotland deserve certainty.
"Greens, environmental groups and a sizeable chunk of the SNP's own supporters want the Government to come off the fence and announce more than a moratorium – a position that's giving hope to fossil fuel companies that they can soon set their drill rigs up across Scotland.
"Greens have opposed fracking from the start and given the risks it poses to public health, the safety of workers and the damage to our reputation as a climate change leader, it's time for the Scottish Government to make the right decision and rule out fracking for good."
Recommended for you
X

Screw Conveyor in administration, but staff hold onto jobs