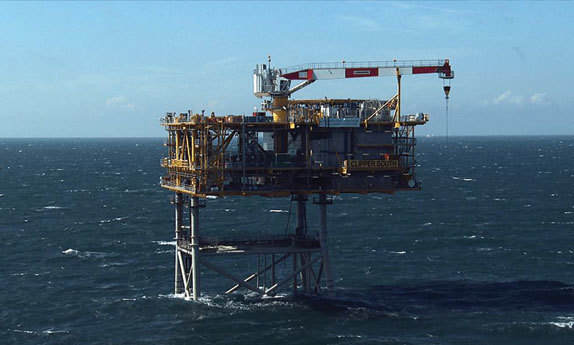 Offshore workers were exposed to the risk of fire and explosion after blunder led to a gas leak on a southern North Sea installation.
The uncontrolled release took place on the Barque PB, a normally unmanned platform, on July 19.
Around 138kg of flammable hydrocarbon gas was released from pipework connected to the vessel V2000, according to the Health and Safety Executive.
An inspector from the safety watchdog said this "exposed persons on board to a risk of fire and explosion".
A subsequent probe found that flammable gas had been used to leak test the pipework instead of inert nitrogen gas – which was available.
Failings were found in the arrangements for the effective planning, organising and control for the reinstatement of the pipework.
Shell has until the end of the month to respond to the improvement notice.
A spokesperson for Shell UK said: "Shell UK can confirm that we received an improvement notice on 31st August, 2017 in relation to a gas release that occurred on Wednesday 19th July, 2017 from the Barque platform in the southern North Sea.
"The platform is normally unmanned however some personnel were on board undertaking maintenance work at the time of the release. There were no injuries to personnel or environmental impact as a result of the release.
"We are currently working to address the requirements of the improvement notice."
Recommended for you

Honeywell launches NASA-inspired gas leak monitoring system in Europe