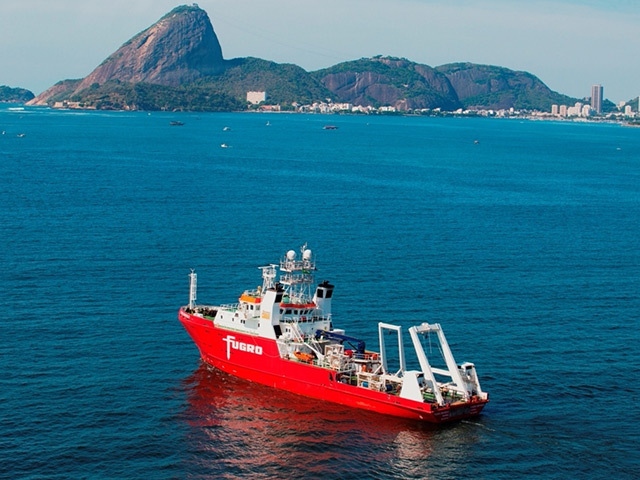 Fugro's earnings were battered by hurricane season, falling 19.5% as the firm was forced to make further headcount reductions.
The company reported third quarters earnings of EUR364million.
Headcount was reduced by a further 102 employees to 10,250. Third party expenses were further reduced by 15.9% on a currency comparable basis.
Chief executive Paul van Riel, said: "The offshore oil and gas market appears to be reaching its inflection point. The backlog in our early cyclical marine site characterisation business is up, which is an important early indicator. We are also growing in the building & infrastructure market and have strong positions in the renewables market with good potential for further growth.
"This quarter, results were unfortunately impacted by technical downtime of some vessels and hurricanes. The agreement reached in the quarter to divest the trenching business is an important step in aligning our portfolio with the 'Building on Strength' strategy and is accretive to results.
"We continue to relentlessly implement cost reduction and performance improvement measures to restore results and generate positive cash flow going forward. At the same time we are investing in delivery excellence and innovation to enhance our position with clients."
The total impact of the technical downtime and hurricanes was around EUR10million.
For the full year 2017, Fugro anticipates a double-digit decrease in revenue, with only a single digit decrease in the fourth quarter.
Cash flow from operating activities after investments will be negative for the full year mainly as a result of the later than anticipated start of a Seabed Geosolutions project, pushing the related cash collection into early 2018.