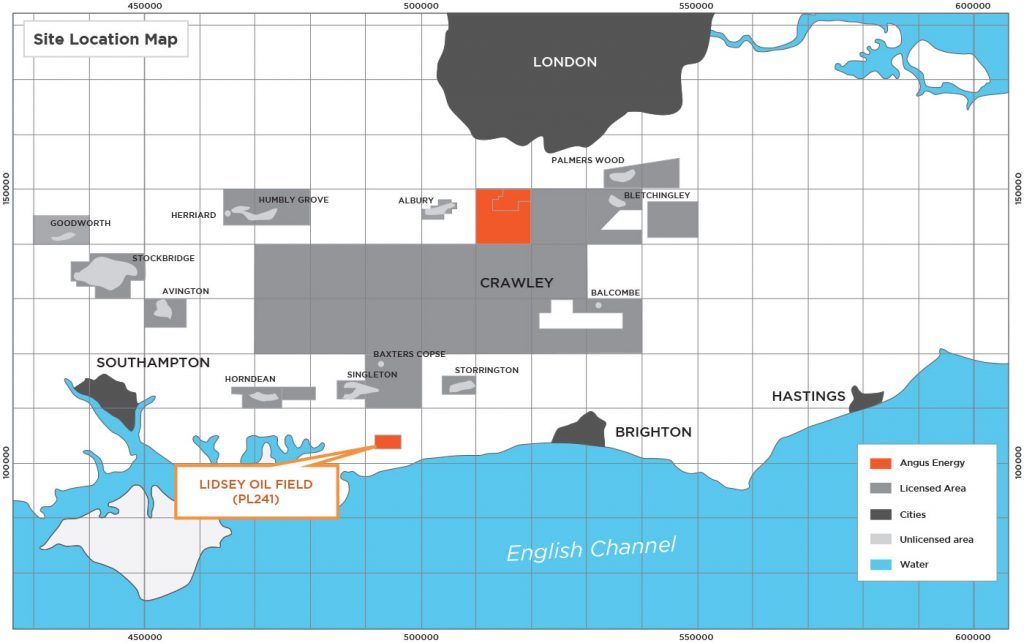 Conventional oil and gas player Angus Energy announced today that it has started production at Lidsey Oil Field on the south coast of England.
However initial flowback rates have been disappointing and the company is making it a priority to rectify any issues with the Lidsey-X2 well.
Initial start-up rates of production from the Great Oolite reservoir are coming in at forty barrels of 38.5 API of dry oil per day.
The fluid column (oil) extends to 322m from surface with a measured static bottom hole pressure of 764 psi.
The Great Oolite is the first of three reservoirs with potential viability in Lidsey-X2.
Compared to pre-drill assessments set forth in the Competent Person's Report issued last month, flow rates from the Great Oolite reservoir are below expectations, and work is continuing to clean up the well.
The company is investigating the new geological and borehole information to update its understanding of the reservoir.
In addition Angus is currently examining evidence that suggests a partial flow reduction is the result of a hole in the production tubing, therefore not allowing the well to be fully drawn down.
The company is conducting further analysis and if confirmed, will undertake operations to repair the tubing which will allow maximum draw from the reservoir.
The Lidsey-X1 well, first drilled in 1987, will now resume production from the Great Oolite reservoir in addition to production from Lidsey-X2.
The company expects to achieve the historic production levels of 15-20 barrels of oil per day ("bopd") before the well was shut in nearly 2 years ago in January 2016.
Paul Vonk, manging director of Angus Energy, said: "Production has now commenced from Lidsey-X2. This project was delivered on time and on budget.
"Even with these initial flow rates, Lidsey-X2 provides commercial production and cash flow. We will continue to optimise production from the Great Oolite reservoir at Lidsey as we work to increase flow rates and we look forward to developing its additional reservoirs to enhance long run value for our shareholders."