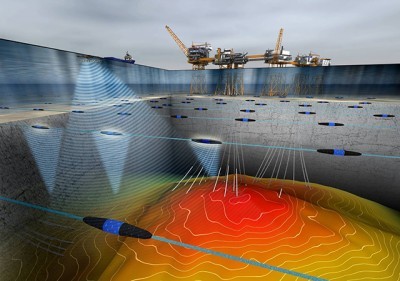 Profits more than doubled at Norwegian oil firm Aker BP in the fourth quarter of 2017 as production and oil prices lifted.
The company pumped out 135,600 barrels of oil equivalent (boe) per day over the three months, up from 126,500 a year ago.
Aker BP operated at a cost per barrel of $11.8.
Fourth quarter revenues totalled $2.57billion, compared to $1.26billion in 2016. Pre-tax profits rose to $811million from $290million.
Phase 1 facilities construction for the Johan Sverdrup project was 80% complete by year-end 2017.
Aker BP was involved in three dry exploration wells during Q4 at Hufsa, Hurri and Gina Krog.
Karl Johnny Hersvik, chief executive of Aker BP, said: "Aker BP continued to deliver solid performance in the fourth quarter with stable and efficient operations. However, a fatal accident took place on the drilling rig Maersk Interceptor while operating on the Tambar field in December. The investigation is still ongoing. The root causes of this tragic accident will be duly followed up, and learnings will be implemented and shared with the industry.
"Important strategic milestones were reached during the quarter. The acquisition of Hess Norge AS, and the submittal of three Plans for Development and Operations for the Ærfugl, Valhall Flank West and Skogul fields enforce the company's growth ambition."
Recommended for you

BP, Statkraft and Aker unite to develop wind farms off Norway