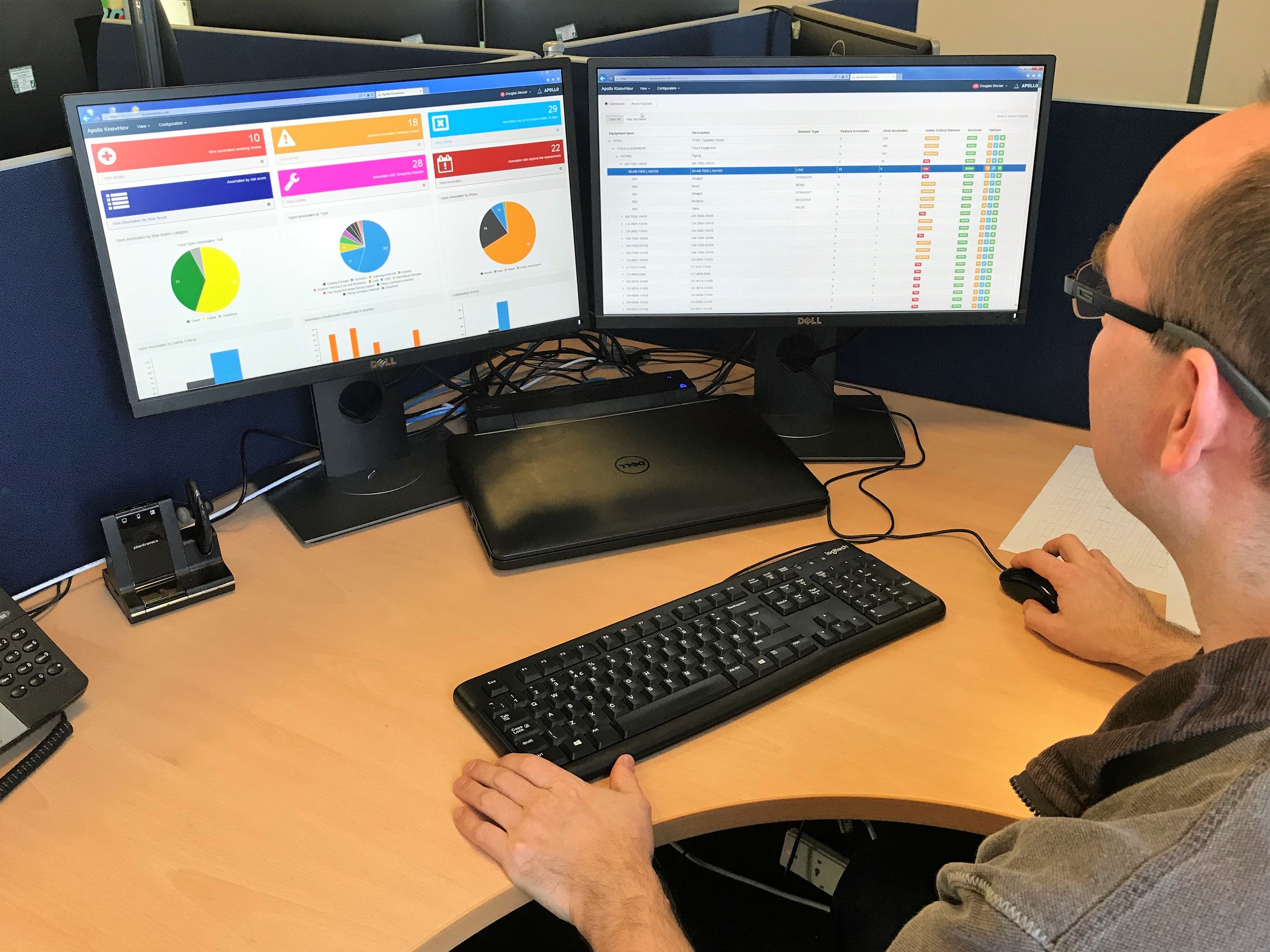 Apollo's latest data management tool could save the offshore industry millions of pounds in cost savings and improved efficiency.
KnowHow Dive allows data from subsea IRM campaigns to be entered in real-time during underwater operations.
Apollo said the tool can be deployed quickly and that it does not take long to train users.
It is the latest module of the KnowHow data management system, which links up data silos between subsea, topsides, inspection and fabric maintenance.
The Oil & Gas Technology Centre has backed the development of Apollo KnowHow with significant funding as it seeks to add value to North Sea oil and gas operations.
Jonathan White, business development director at Apollo, said: "This is the first module released as part of our collaboration with the Oil and Gas Technology Centre and it's aimed at increasing efficiency in the industry.
"Apollo KnowHow is now live with three clients and, due to its ease of use, receiving great feedback in regards to efficiency gains and user adoption.
"The dive module is the first stage in what we believe is a transformational shift in how data is collected and used, not just offshore but in any environment."
M2 Subsea is the first global subsea contractor to deliver an offshore subsea inspection campaign using Apollo KnowHow Dive.
Andy Freeman, lead inspection coordinator at M2 Subsea, commented: "Apollo's expertise and attention to detail complements our goals of delivering a high-quality service that adds value to our client's business.
"KnowHow Dive was easily integrated with existing hardware systems on board the vessel during the mobilisation.
"Training was straightforward and the speed with which personnel were able to understand the software is testament to its intuitive nature and clear user interface.
"We look forward to working with Apollo in the future and adding Apollo KnowHow to the suite of products we support."
Rebecca Allison, asset integrity solution centre manager for the OGTC, said: "We believe that equipping our offshore workers with the next generation of digital technology can improve efficiency, enhance productivity and reduce costs.
"The project to further develop Apollo KnowHow is progressing well and we're pleased to have achieved this first milestone."
Recommended for you
X

Clean oil that only costs $20