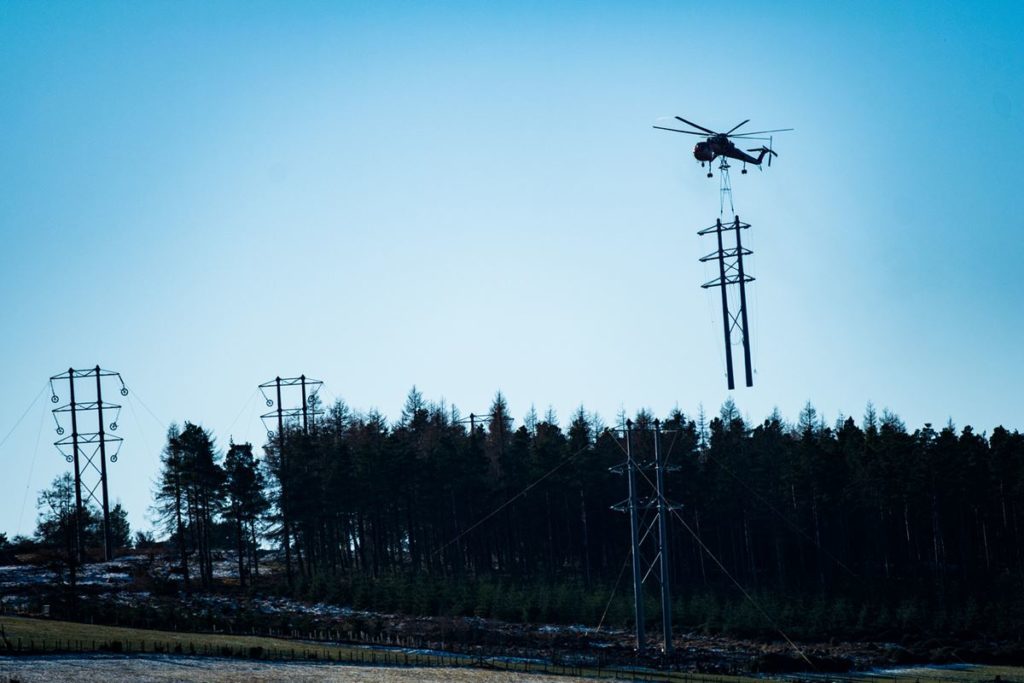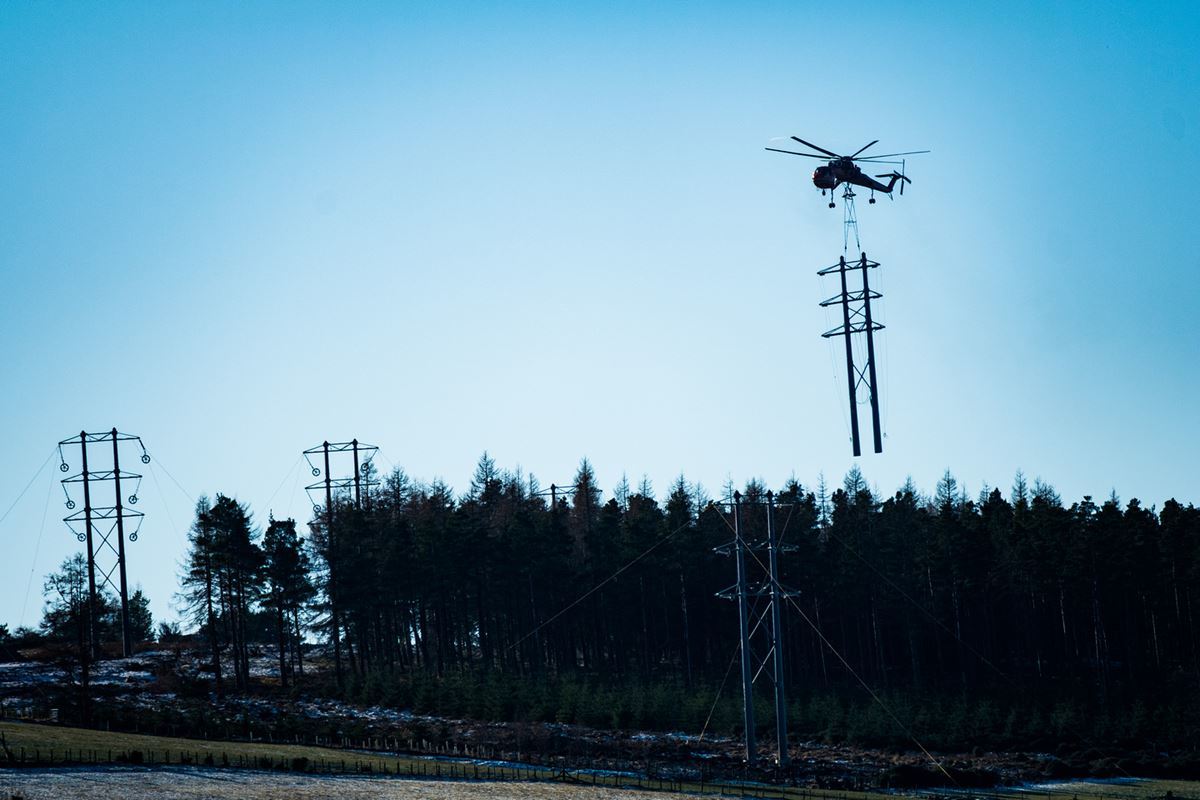 A specialist helicopter from the US has been used to install 140 poles which will hook up the Dorenell wind farm to a substation near Keith.
The Erickson S-64 Air Crane chopper's involvement meant the construction team could overcome the rugged terrain and keep environmental disturbance to a minimum.
Composite poles are also easier on the environment than timber ones, according to Scottish and Southern Electricity Networks (SSEN).
They eliminate the need to cut down trees, which helps reduce greenhouse gas emissions, carbon consumption, and the degradation of ecosystems – and they have a longer lifespan.
SSEN hired Balfour Beatty to carry out the installation programme.
Paul Higginbotham, lead project manager at SSEN, said: "This is a new way of delivering electricity in Scotland and I am proud that we are the first transmission network owner to use composite poles in the UK.
"The use of composite materials means they have a stronger strength/weight ratio than the traditional wood pole alternative. They are also less visually intrusive than steel lattice towers.
"We shipped in a S64-F Air Crane from the USA to lift and install the poles. This innovative installation method meant that we did not require access tracks for the erection process and were able to install the poles quickly in locations that would have been difficult to access by crane."
EDF Energy Renewables has permission to build 59 turbines between 490 and 410ft tall for the Dorenell wind farm near Dufftown.