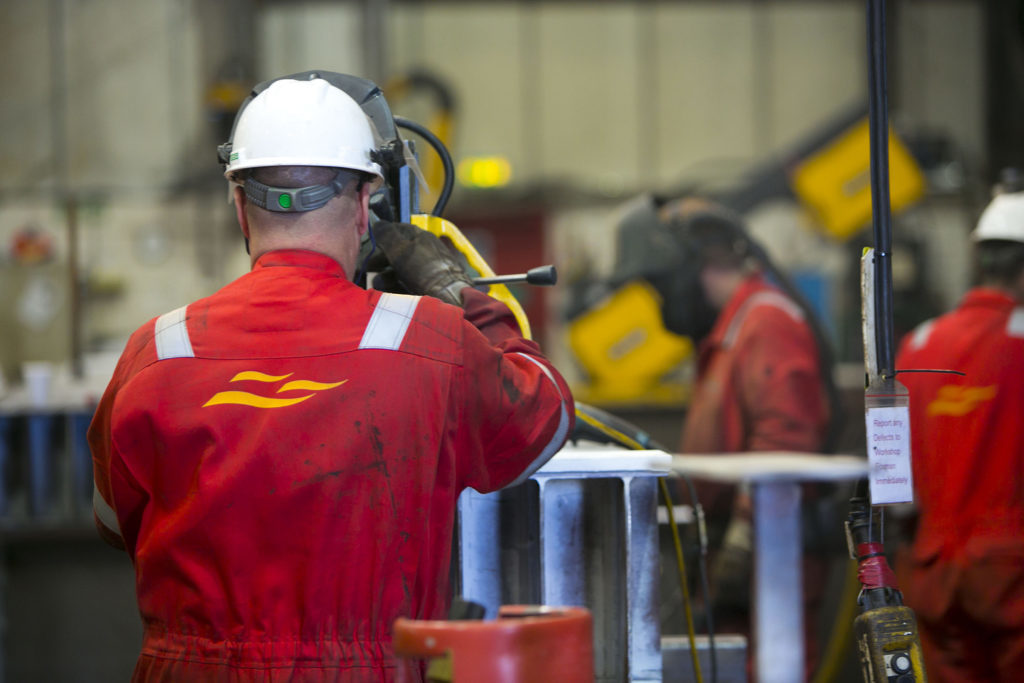 Crane engineering firm Sparrows Group is celebrating a £10million-plus contract with India's Oil and Natural Gas Corporation (ONGC).
The refurbishment deal will see Aberdeen-based Sparrows extend the life of 21 cranes for a further 15 to 20 years.
According to Sparrows, which employs more than 1,650 people globally, the firm's home city will see the benefit of a 100 job shifted to the work.
Design and engineering work will be "supporting a certain number of jobs" in the Granite City, it added.
The refurbishment deal will involve all of Sparrows in-house engineering disciplines, including the firm's structural, mechanical, electrical, hydraulic, automation and control and reliability teams.
Chief executive Stewart Mitchell said: "As the original equipment manufacturer for over 100 of the cranes in ONGC's fleet we look forward to starting this work.
"It will ensure safety and reliability for a number of years to come.
"Cranes are a critical piece of equipment to any operation and ONGC's decision to start this refurbishment programme is testament to their ongoing commitment to safety and performance.
"India continues to be an area of growth for Sparrows and we have established a good track record in the region.
"We have a strong engineering capability at our base in Mumbai and our ability to carry out the work locally has been crucial to us being awarded this work."
The contract will support the refurbishment of each crane, with major boom works to be carried out at a Sparrows workshop in Mumbai.
Design and engineering work will be carried out in Aberdeen, while all spare parts  and booms needed for the project will be manufactured at a Sparrows facility in Houston in the US.
The 72-year-old engineering firm – it was founded in Bath in 1946 – said work was due to begin this month, with completion expected in March 2020.
Recommended for you

Petrofac secures two contracts worth around $100m for work in India