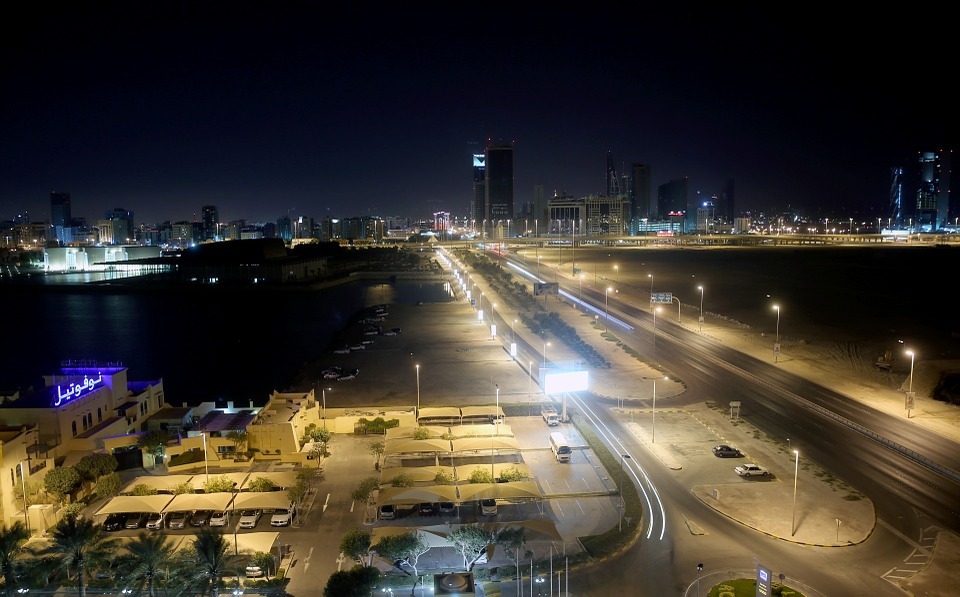 Bahrain has announced the discovery of 80 billion barrels of shale oil, the island nation's largest oil and gas find ever.
Bahrain's oil minister and energy executives detailed the find at a press conference, saying the tight oil was discovered in the offshore Khalij al-Bahrain Basin, which spans 770 square miles in shallow waters off the country's west coast.
The field also contains an estimated 14 trillion cubic feet of gas.
Oil minister Sheikh Mohammed bin Khalifa Al Khalifa said the amount of oil that can be extracted from the Khalij al-Bahrain Basin is still being studied.
The discovery still dwarfs the onshore Bahrain oil field, which produces around 45,000 barrels per day.
The non-Opec country also produces close to 160,000 barrels of oil per day from an offshore field it shares with Saudi Arabia.
The minister announced a separate discovery of gas reserves below Bahrain's main gas reservoir, with estimates that push deep gas reserves in the region to between 10 and 20 trillion cubic feet.
Experts and officials said they expect the newly discovered oil field to be producing within five years.
Bahrain started pumping oil in 1932, becoming the first among its Arab Gulf neighbours to produce oil.
The Arab state, ruled by a Sunni-led monarchy, is in the Persian Gulf just east of Saudi Arabia's oil-rich coastal areas and desert. It hosts the US Navy's 5th Fleet.
Bahrain is not a major oil producer but the new finds have the potential to significantly raise the country's profile and boost its economy, which has suffered double blows in recent years from lower oil prices and years of unrest and protests by majority Shiites.
The country has introduced austerity measures to limit spending and boost revenue, including reducing some fuel subsidies and increasing taxes.
Like Saudi Arabia and the United Arab Emirates, it introduced a 5% value-added tax this year to most goods and services.
Recommended for you

BP exits Canadian oil sands, doubles down offshore