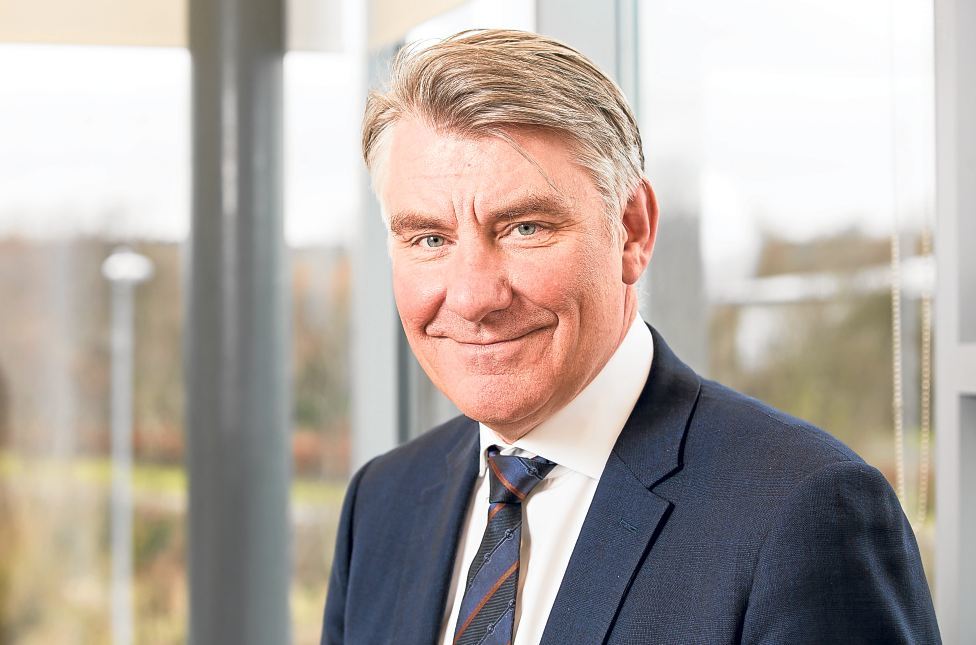 Bill Bayliss knows a thing or two about change.
Mr Bayliss was in Petrofac's senior leadership team when it signed its first duty holder contract.
He was the man charged with adjusting the course for Viking Seatech when it was struggling financially, before selling it for $150million.
And now he is at the helm of ICR's sweeping transformation.
The industry veteran has spent the past nine months underpinning a string of business subsets with a single anchor.
"We approached it like a merger and acquisition," he said.
"You bring five companies into one location. We started to synergise the back office as well. There was awesome risk in doing that. But it has been well managed.
"Each of the managing directors has done a great job to bring that together and actually it's turned out better than I thought to be quite frank. And we're here now.
"It's been like moving house actually but with nine different facilities to manage in that move. It's been better than I'd envisioned, because you always have issues when you bring a company together.
"Our Aberdeen headquarters will be a centre of excellence. The heart of strategy and management decisions is now anchored in Aberdeen."
ICR invested in a new, custom designed facility located in Aberdeen Energy Park, which includes 12,000sqft of workshop space and 5,000sqft of office accommodation, along with secure yardage.
The firm got a "killer deal" on the investment, according to the company leader, who is passionate about spending in a downturn.
"I think a downturn breeds opportunity," the chief executive said.
"The industry in certain areas had become complacent. I think in certain areas it had got fat and in other areas it had become greedy. When you join a business at the bottom it creates new ways of thinking and doing business.
"The industry to a certain degree had become stale, from my personal experience. The downturn had people re-evaluate what was good and bad practice. People followed certain processes and procedures and lot of them were out-dated to be perfectly frank.
"For me, this role was about opportunity, because I always think when you're in a phase like this, this is the time where you make the most of it.
"You make changes, like this move to new premises, when it's quiet. We have invested substantially. People ask why and it's because we want to improve the way we do business not just in the UK but internationally as well.
"We invested in a new IT architecture and R&D at the same time.
"If you're going to come out of downturn and flourish then it's a great time to re-baseline a business and invest. It's about putting our shareholders' money to work and looking at new technologies and new business streams."
But running out of steam poses a greater risk to a business than a dip during a downturn, according to the company boss.
"The downturn does breed opportunity, but the key thing is maintaining that," he added.
"I don't believe we're out of the woods yet. I think the oil price is inflated, in particular because of geopolitical issues, rather than industry fundamentals.
"We have to continue to be hungry, looking for new opportunities and open to change, wherever that may be.
"For ICR, we're on a journey to internationalise. We've been pulled into the US because of products. We're going to invest in that market and we've done exactly the same in the Middle East."
The firm is focusing on five operating centres of excellence in Australia, the Middle East, the US, the UK and Norway. It has funnelled $400,000 into research and development.
Last year, the firm's turnover hovered around $30million. Mr Bayliss said he is targeting 10% growth.
The chief executive admits the growth projections "aren't easy" to achieve, but Mr Bayliss is confident.
"Our business is in a relative sweet spot, because of its maintenance based activities," he said.
"What I've seen in the industry is a real cutback on capital investment – new projects and subsea tiebacks. And our portfolio is about preserving, reinstating and longevity.
"The operators still have spent money, because they need to maintain the assets. It hasn't been straightforward, because the rates have been cut, but we've managed to grow over the last couple of years.
"Aberdeen is a good market for us and dominates 60% to 70% of our work portfolio today.
"But at the moment our weight is too heavily slanted to the UK offshore sector and we're starting to shift that."
Mr Bayliss is now looking to position the business in an industrial lens, targeting nuclear, refineries and power stations.
He said: "When people diversify the natural thing is oil and gas in the Middle East, or oil and gas just somewhere else. But we're seeing the opportunity is not offshore. It's actually midstream and downstream we're being pulled into.
"Our goal is to maintain what we have in the UK and in essence industrialise our services, because we have products and services which transcend oil and gas."
For his ring-fenced business in the North Sea, the industry expert has a renewed sense of optimism.
"Everybody has talked about decommissioning and clearly assets will be decommissioned, but I think there's life left, particularly over the next five to 10 years in the North Sea," he said.
"I may be a bit of an optimist in that regard, but can remember looking to decommissioning in 2001 and the industry was going to end then.
"I've seen this new private equity structure develop in the North Sea and new investment come in. Some of the majors may be exiting but there's still life in those assets.
"Change is good for the industry. When someone new comes along they look at the assets in a slightly different way. They think that project may have not flown with a Shell, BP or Total but for us it makes economic sense. Change brings new opportunity. I saw it in the 2003 era, when companies like Lundin came in and changed the market. I think we're at that sort of junction where people are seeing new opportunities."
But change must come with responsibility, Mr Bayliss said.
"The difference this time is that lifting costs are going down, so at circa $70 a barrel the truth is people are making cash again," he added.
"I hope it doesn't go to the heady periods again, because that is a danger for this market. If greed and complacency sets in that's the biggest risk this market faces.
"That's a drive we have here at ICR. We are always hungry and looking at our business, making sure we're not standing still."
Recommended for you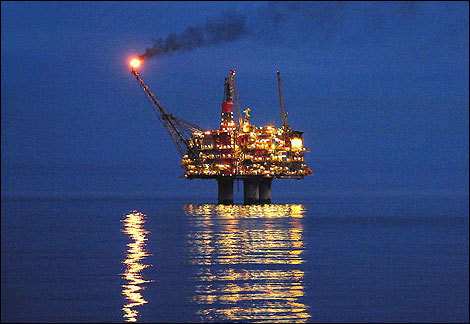 North Sea climate checkpoint slammed as 'wave-through test'