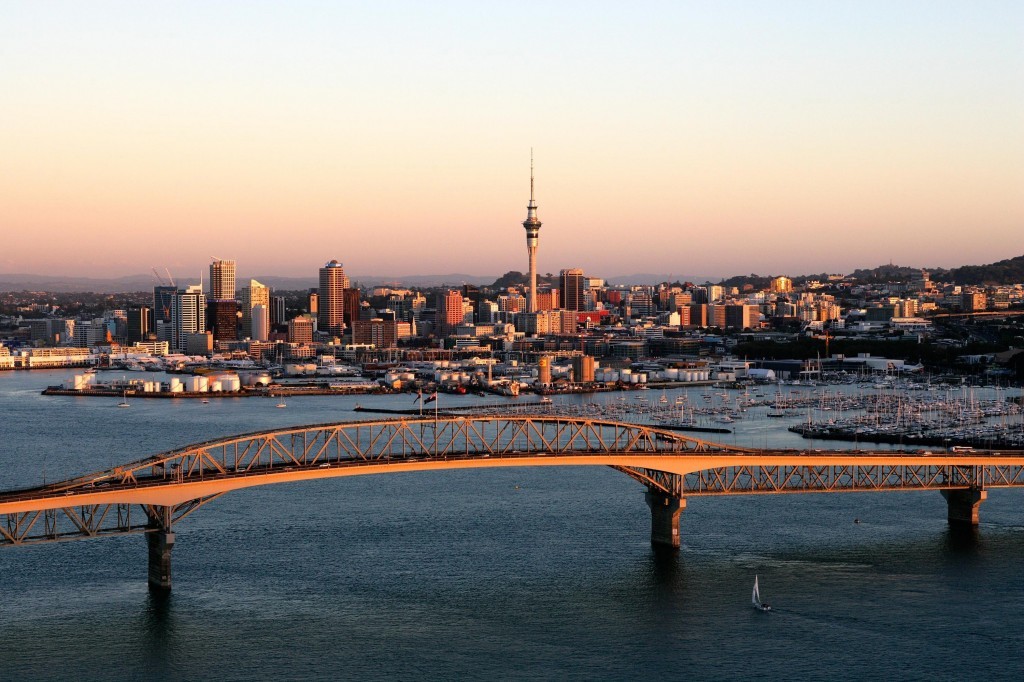 New Zealand will stop granting offshore oil and gas exploration permits, saying it is committed to playing its part in tackling climate change.
The government is taking "an important step to address climate change and create a clean, green and sustainable future for New Zealand," Prime Minister Jacinda Ardern said Thursday in Wellington. It will limit the 2018 offer of exploration permits to onshore acreage in the oil-rich province of Taranaki, she said, adding existing exploration and any future mining permits are unaffected by the decision.
Ardern came to power last year after her Labour Party and its ally the Greens campaigned on policies to protect the environment, including moving away from a reliance on fossil fuels. Her government plans to plant a billion trees over 10 years and wants to achieve 100 percent renewable electricity generation by 2035 as it seeks to reduce carbon emissions after signing up to the Paris climate accord.
"Globally, everyone needs to be making these kinds of decisions to meet their Paris targets," Ardern said. "We have to start taking those obligations seriously."
Green Party co-leader James Shaw said the decision was a "line in the sand" that would help New Zealand achieve its aim of becoming carbon-neutral by 2050.
'Economic Vandalism'
The opposition National Party called the move "economic vandalism." It will put thousands of jobs at risk and do nothing to tackle climate change because production will simply move elsewhere in the world, the party said.
Industry players expressed dismay.
"Huge investments have been made by companies already anticipating offshore block offers which have now gone to waste and people's jobs will likely be affected," said Cameron Madgwick, chief executive of the Petroleum Exploration and Production Association of New Zealand. "It sends a worrying message to domestic and international investors on how open New Zealand is as a place to invest and create jobs."
Existing Exploration
There are still 31 existing exploration permits covering 100,000 square kilometers that won't be affected by the decision, meaning there is no immediate impact on the oil and gas industry which directly employs 4,700 people and supports thousands more. The last of these permits ends in 2030 and the right to apply for a mining permit based on a commercial discovery is unchanged.
Ardern said that by signaling the eventual end to exploration, the government is giving the industry and gas users like Methanex Corp. and Fonterra Cooperative Group ample notice to develop new technologies and invest in fresh directions. The government will assist regions such as Taranaki in the transition, including investment in infrastructure and clean energy projects, she said.
"This is a responsible step which provides certainty for businesses and communities that rely on fossil fuels," Ardern said. "We're striking the right balance for New Zealand — we're protecting existing industry, and protecting future generations from climate change."
Recommended for you

Choosing fast FLNG to cash in on sky-high gas prices