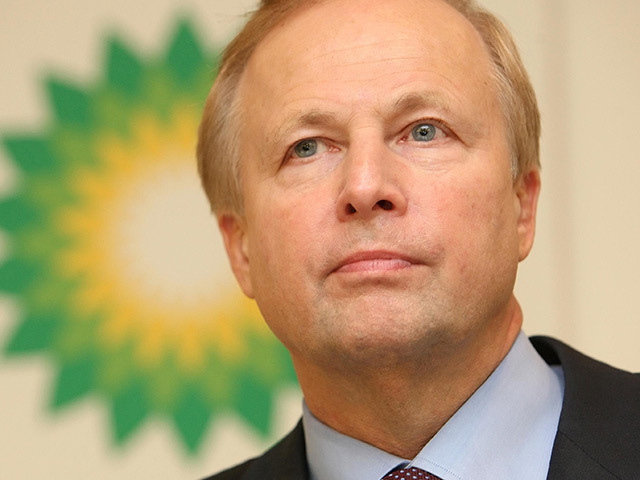 BP chief executive Bob Dudley was poisoned by Russian security services and forced to flee the country, according to a news report.
The Daily Telegraph reports that the 62-year-old oil boss was slowly poisoned over several weeks because authorities wanted to "oust" him while he was in Russia in 2008.
Ilya Zaslavisky, who worked with Mr Dudley on the TNK-BP joint venture, made the claims, blaming the FSB Russian security agency.
He told the newspaper only the FSB had the expertise to administer a toxin slowly enough to harm him but stop short of killing him.
Mr Zaslavisky is now head of research at the Free Russia Foundation, an anti-Putin think tank, and said "the idea was to oust Bob Dudley and about 150 western managers".
He added: "With Dudley and a few senior managers, they also started to open different court cases against them personally rather than just BP. That was the first hint to Dudley he should get out. But he wouldn't. He was stubborn. He thought he could run the company because he had the law on his side, so he stuck it out in Moscow.
"This went on for several months and finally they decided to send him a better message by poisoning his food. Obviously we could never prove who exactly poisoned him."
TNK-BP was later sold to state-owned Rosneft, and in return BP was given 12% of Rosneft and a £12billion lump sum.
The Telegraph cited a senior BP source who said the TNK-BP venture was "an extremely successful business" where "at various times life was made difficult" however, the source did not comment on the poisoning allegation.
BP declined to comment.
Recommended for you
X

North Sea decommissioning costs 'likely to double' target