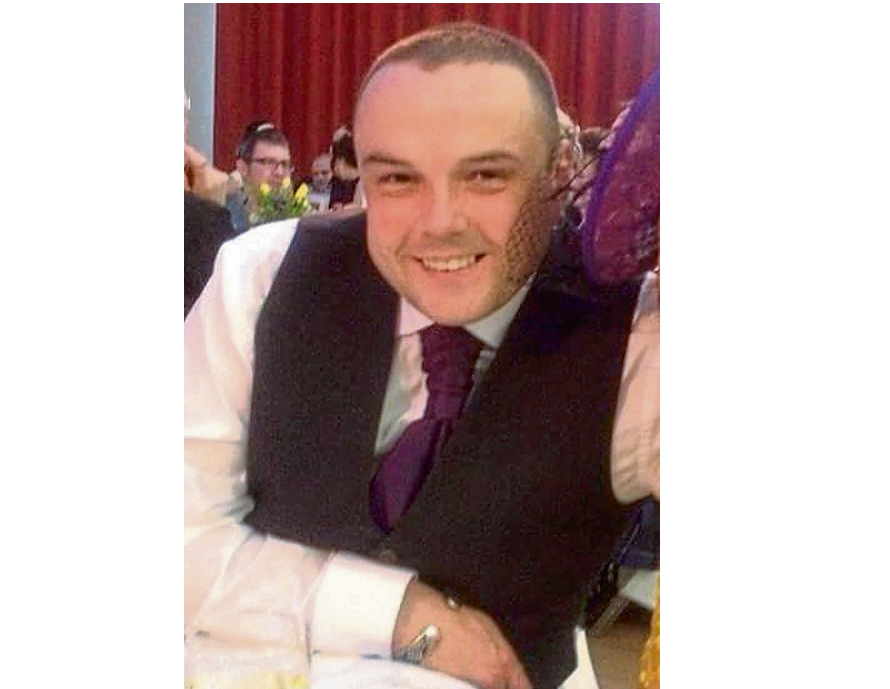 The family of a "kind-hearted" north oil worker has been left heartbroken after he died from contracting malaria while working in west Africa.
Robert Miller fell ill after returning home from an offshore stint in Angola. He was taken to Aberdeen Royal Infirmary where he was put in the intensive care unit but medics were unable to save him.
The 39-year-old, known as Hubba, is understood to have contracted a rare strain of the disease.
Last night, in a written statement, his mother, retired teacher Maureen Miller, and stepfather, Roger Bamford, said: "The family are heartbroken at the tragic passing of Robert.
"The speed with which Robert's illness progressed has left us devastated, and we are finding it difficult to come to terms with our loss.
"Throughout his life, Robert was a genuine, kind-hearted, loveable person, who always made time for everybody.
"He will be sorely missed by family, friends, colleagues and others in the wider community."
Mr Miller, a big Celtic fan, felt unwell for several days before he was rushed to Caithness General in his home town of Wick and then airlifted to hospital in Aberdeen.
His mother and stepfather praised the efforts made by medical teams at both hospitals and the air ambulance crew, describing their work as "outstanding".
Mr Miller's wife, Pam, confirmed her husband's death in a post on Facebook on Wednesday.
She stated: "Hardest thing I've ever written but Robert's mum and I decided that this would be the best way to let colleagues, ex-colleagues and friends know that Robert (Hubba) passed away this morning.
"He developed malaria and after being transferred to ICU in Aberdeen his organs began shutting down.
"Thank you for all the messages today, as you can imagine we're all devastated but knowing he was so loved is a huge comfort."
Mr Miller attended Wick High and Aberdeen University before embarking on a career in the oil industry.
He worked with oilfield service company Schlumberger before moving to become operations manager for Angola-based TECSEP at the Malongo base in the north of the West African country.
Malaria is deemed a high risk in Angola, accounting for around 10,000 deaths a year.
Mr Miller's funeral is to take place on Monday in Pulteneytown Parish Church in Wick at 1.45pm.
Mr Miller and his wife have a son, Matthew.
Caithness, Sutherland and Ross MSP Gail Ross, a family friend from Wick, said: "I have known Robert, or Hubba as we knew him, for many years and I was shocked and saddened to hear of his sudden death.
"He was well known locally and he will be sorely missed by many people in our close-knit community. My heart goes out to his family and friends at this very difficult time."
Wick and East Caithness councillor Nicola Sinclair said: "It's a very small community and he was well known and well liked, so everyone will feel his loss. It's a tragedy and my thoughts are with his family at this time."