The deepwater rig construction boom seems unstoppable, with another crop of orders placed over the past few weeks in Singapore and with Norwegian names once again to the fore as clients, notably Sevan Marine, which has ordered another pair of Sevan 650 drilling units from COSCO of Singapore.
Moreover, COSCO revealed that it holds options for six more of the can-shaped Sevan units.
The further two firm orders will be built at COSCO Nantong Shipyard, which is currently building its first Sevan 650 drilling unit, the order for which was placed in March, 2007. The duo are intended for deployment for Oil and Natural Gas Corporation (ONGC) and Petrobras.
The 650 has been designed with operations in ultra-deepwater and all ice-free areas, including the Barents Sea. They are specified with 3,000m (10,000ft) of riser storage, internal oil storage capacity up to 2.15million barrels of oil and variable deckload of more than 15,000 tonnes.
In a statement, Ji Hai Sheng, vice-chairman and president of COSCO, said: "These will be our second and third projects from Sevan after they contracted us to build the first ever cylindrical Sevan 650 drilling unit last year.
"Given the technically challenging cylindrical design of the Sevan drilling rig, this letter of intent is a further vote of confidence in our technical competence and project management capabilities, and paves the way for our further advances up the value chain to secure more high-value offshore marine engineering projects."
Across the dock, in a manner of speaking, Keppel FELS has secured an order with Scorpion Offshore for a deepwater DSS38 class semi-submersible which is being built on the back of a contract with Petrobras.
Construction is expected to span 42 months, with delivery in Q4 2011 at an anticipated cost of about $700million, including owner-furnished equipment, commissioning, project management and financing costs. It is due to start on a $1.1billion contract in 2012.
Bermuda-registered, but Norway-rooted, Scorpion said in a statement that the rig – its first semi – would be a dynamically positioned four-column unit capable of drilling wells to 8,500m in water depths to 2,400m.
This entry by Scorpion into the deepwater segment of the offshore drilling business also marks its second contract with Petrobras. The first utilises the jack-up, Offshore Defender, which began work in March.
A leading competitor of Keppel FELS, Sembuwang's Jurong Shipyard has picked up two further orders – one with Atwood Oceanics, the other with Larsen Oil & Gas.
The Atwood Oceanics contract, worth more than $500million, is for a deepwater semi-submersible – the second so far, with a third on option.
Scheduled for delivery in mid-2012, this second ultra-deepwater rig is based on the Friede & Goldman Ex-D Millennium design.
As with most deepwater units, this new rig will be capable in working in water depths to 3,000m (10,000ft) and in harsh environments. It will be the 11th mobile offshore drilling unit of the Atwood fleet.
The first rig, currently under construction at Jurong, is a conventionally moored semi-submersible drilling unit based on the same Friede & Goldman Ex-D design. It is due for delivery in early-2011, when it will go to work with Chevron offshore Australia.
The Larsen job will be another deepwater semi and it will be identical to the three other PetroMena rigs (Friede & Goldman Ex-D design) already under construction at Jurong.
The new rig, Petrorig IV, will have a construction cost of $640million, excluding project management and financing costs. It will be constructed under a turnkey contract with Larsen Oil & Gas as rig construction manager.
The rig is scheduled for delivery on April 30, 2011. Petrolia Drilling, through a 100% subsidiary, has agreed to subscribe for 30% of the shares in a new single-purpose rig company registered on Cayman Island. Its estimated commitment equals about $50million. The remaining 70% of the equity is committed by a limited group of institutional investors.
On the delivery front, Norwegian drilling major Seadrill has taken delivery of its latest ultra-deepwater drillship, West Polaris, from Samsung Heavy Industries of Korea.
The West Polaris's first drilling assignment is for ExxonMobil in Brazil, where it will begin a four-year contract with the company for worldwide exploration activities.
In addition to the start of operations with the West Polaris, Seadrill said in a statement that the ultra-deepwater semi-submersible rig, West Phoenix – originally delivered from Samsung on March 31 – was at Las Palmas in the Azores prior to going on a three-year contract with Total for operations in the North Atlantic region. The rig's main drilling equipment systems are currently being tested and commissioned and are taking longer than previously anticipated.
As a consequence, the revised start-up of operations for Total on the Victoria field – first task for West Phoenix – has been postponed from late-August until October this year.
Alf C. Thorkildsen, Seadrill's CEO, said of the West Polaris delivery: "Construction was successfully completed on time and at budget and we are now looking forward to taking the new drillship into what will be our first deepwater drilling operations offshore Brazil.
"In respect of West Phoenix, which will be one of the most advanced offshore drilling units in the industry, we see that the commissioning of the drilling package is taking longer than originally anticipated. We are not pleased with the development, but are working closely with our suppliers in order to ensure effective delivery within the revised timeline."
Finally in this round-up, but switching to drilling equipment, Aker Solutions has reported the award of two contracts with Daewoo Shipbuilding & Marine Engineering for the delivery of identical drilling equipment packages for Odebrecht's two new drillships.
The total contract value for Aker Solutions is about $260million and covers complete drilling equipment packages, including delivery and commissioning.
Daewoo is also building the ships for Odebrecht, which ranks as one of Brazil's largest contractor companies. The first drillship is scheduled for delivery Q1 2011 and the second during Q2 that year.
Recommended for you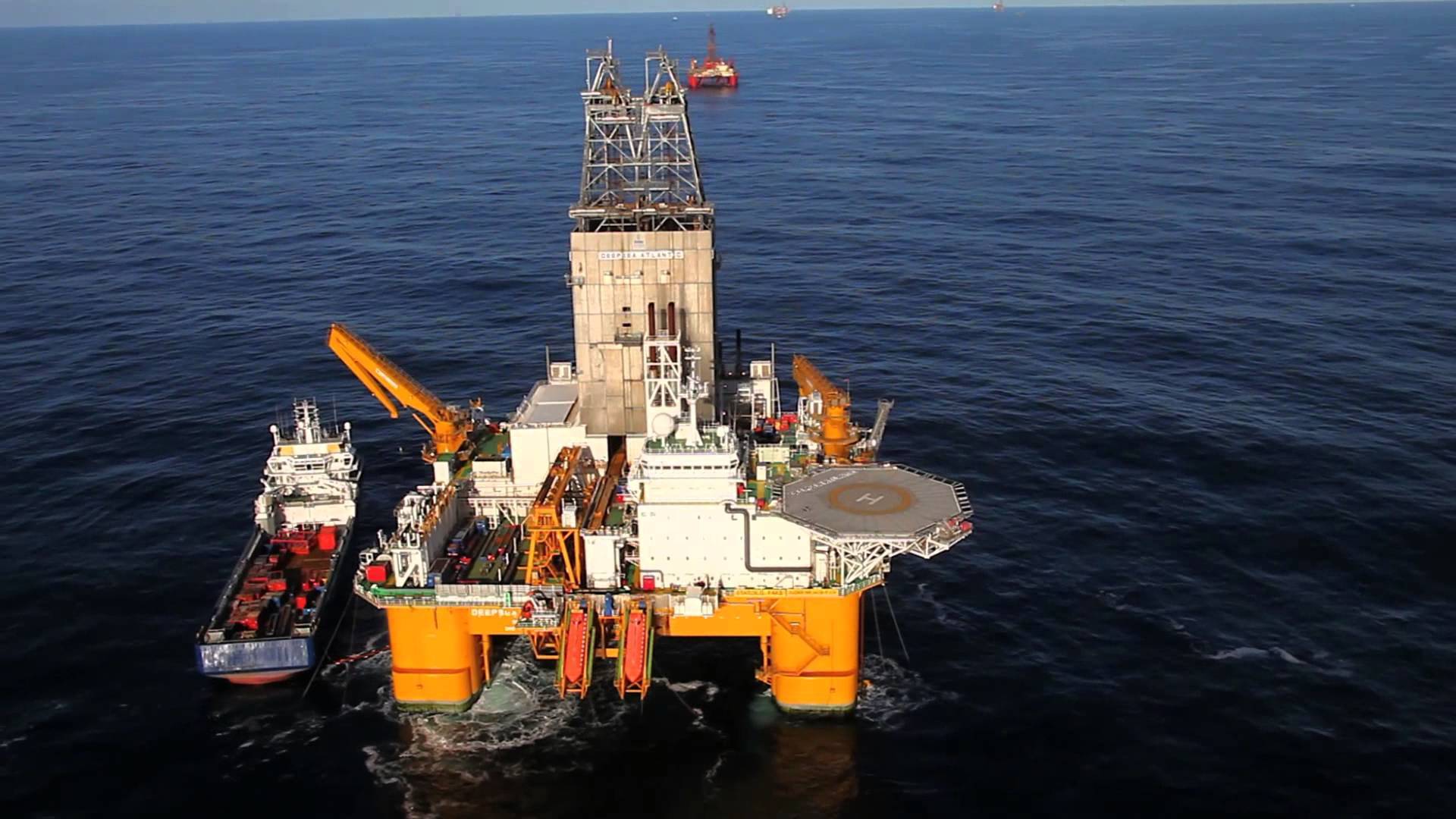 Drilling dayrates soar amid global semisub sell-out