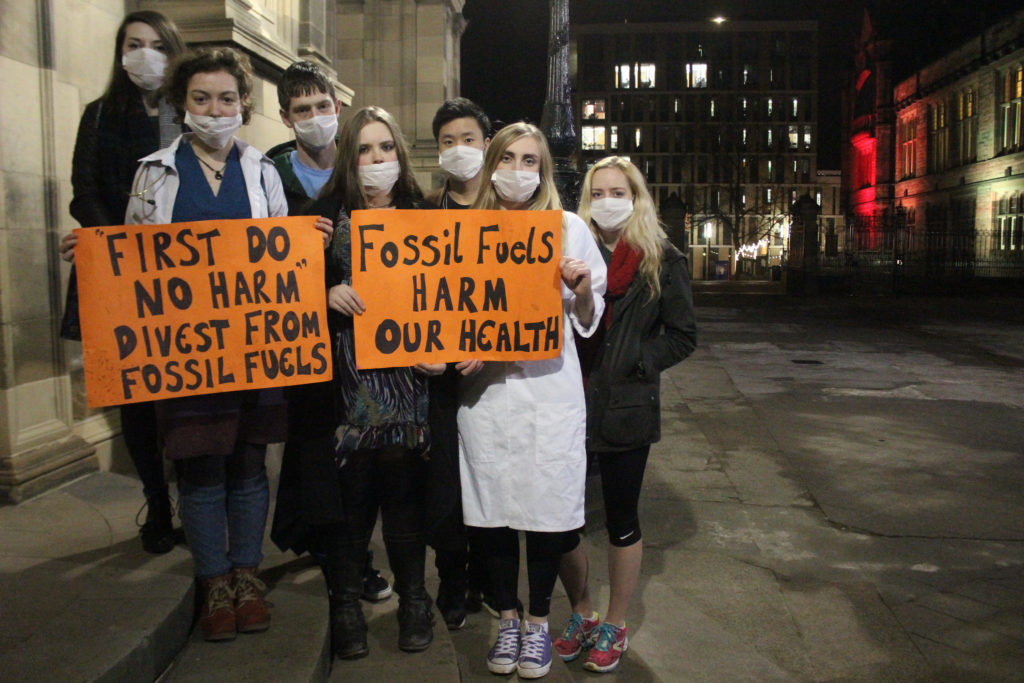 The Royal College of General Practitioners (RCGP) has announced that it will cease any future investment in the oil and gas sector.
Boasting more than 52,000 members, the RCGP is the UK's largest medical college and a member of the UK Health Alliance on Climate Change.
The organisations said that it had identified climate change as a "clear risk to the health and wellbeing" of patients.
College chair Professor Helen Stokes-Lampard said: "We already face a seasonal crisis every winter that threatens to destabilise our national health service, but with our summers forecasted to become hotter and hotter, we risk the emergence of a second seasonal crisis, and the NHS will simply be unable to cope.
"Excessive exposure to heat and sun can cause numerous health conditions, such as dehydration and heat exhaustion, particularly for our most vulnerable patients – the elderly, frail, young children and patients with severe learning difficulties.
"Hot conditions can also worsen existing heart, kidney and lung conditions.
"What is good for the planet is usually good for our patients' health, and the NHS as a whole – and I am delighted that the College has made the decision to disinvest from fossil fuel companies, which we know contributes to climate change."
The total amount of oil and gas divestments by large organisations is thought to now top £4.6 million.
Deirdre Duff from the public health charity Medact, who campaigned for the move, said: "The fossil fuel industry is driving the climate crisis and their actions have led us to the brink of a public health emergency. Gas, oil and coal companies continue to push false climate solutions and their lobbying is a huge obstacle to climate progress."
"The RCGP decision to divest shows up the fossil fuel industry for what it really is – a rogue industry that is claiming patient lives today and putting the future health of people and planet in even more danger."
Ric Lander, divestment campaigner, Friends of the Earth Scotland added: "By divesting our Doctors are showing us that fossil fuel companies are incompatible with a healthy future. Climate change is killing people right now: urgent and bold action is required to respond fully. The Royal College of GPs should be applauded for leading the way."