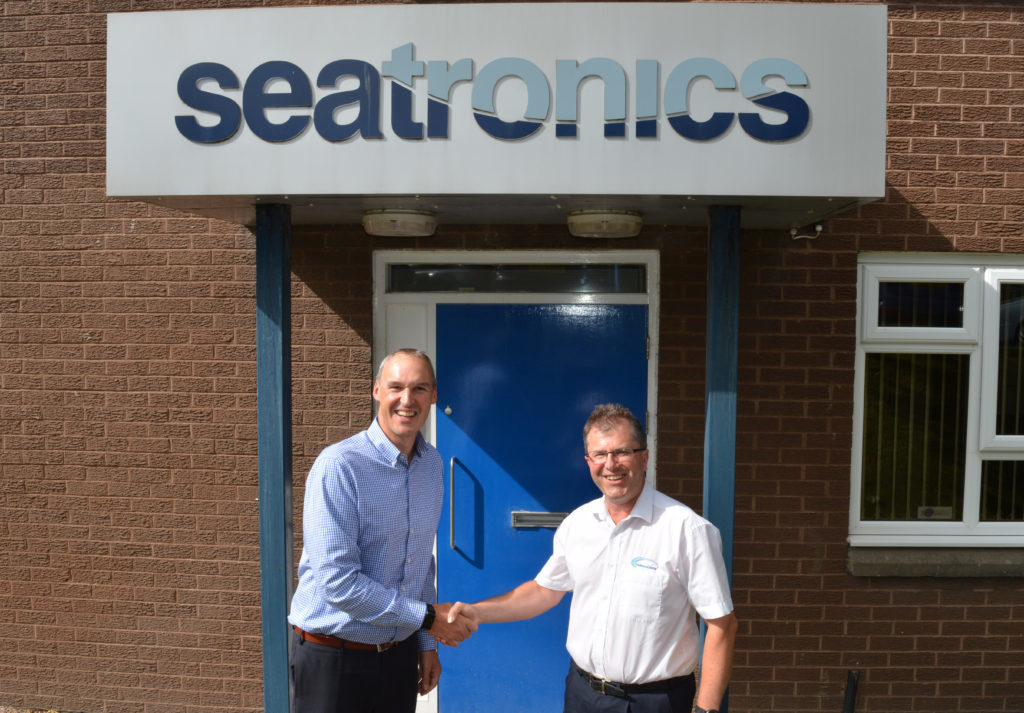 Aberdeen-based subsea equipment supply firm Seatronics has today announced a £1.5 million investment in hydrographic survey systems to capitalise on the growing offshore windfarm sector.
Seatronics, an Acteon company, has invested in "doubling" its stock of Sonic 2024 Multibeam Echosounders, acquiring 11 new systems from long-term supplier R2 Sonic.
The firm said it was responding to an "increased need" within a booming offshore windfarm sector.
A shallow water multibeam echosounder, Seatronics claims the Sonic 2024 has become an industry standard.
Phil Middleton, Group Managing Director, Seatronics, said "Our customers demand high performance yet reliable and cost-effective technology, the R2Sonic 2024 MBES system ticks all these boxes hence our confidence to invest significantly in the product range."
Jens Steenstrup, president of R2Sonic, added: "We are thrilled to have supported Seatronics significant investment in new Sonic 2024 systems. These systems include the Ultra High Resolution (UHR) option making them state-of-the-art Multibeam EchoSounders (MBES) for offshore applications."