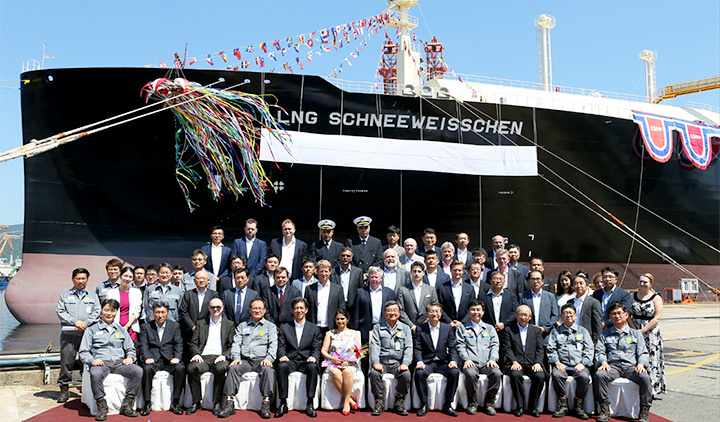 Braemar Shipping Services has completed the delivery of a 180,000m3 Liquid Natural Gas Carrier (LNGC) to South Korea.
The "LNG Schneeweisschen" was delivered to Japan-based MOL for its subsidiary, Uniper Global Commodities, under a 20 year agreement.
The vessel includes state of the art technology including a new propulsion system and a new hull design, meaning it "should remain a world leader in its class" for years.
Braemar, which has offices in Aberdeen, worked as the commercial and technical consultant through its subsidiaries Braemar ACM and Braemar Technical Services.
CEO James Kidwell said: "Braemar is proud to be one of the only shipping services companies in the world able to provide its clients with the ability to design and deliver this type of project and is already working on delivering similar again in the very near future."
Recommended for you

North Star to deliver Dogger Bank wind vessel three months ahead of schedule