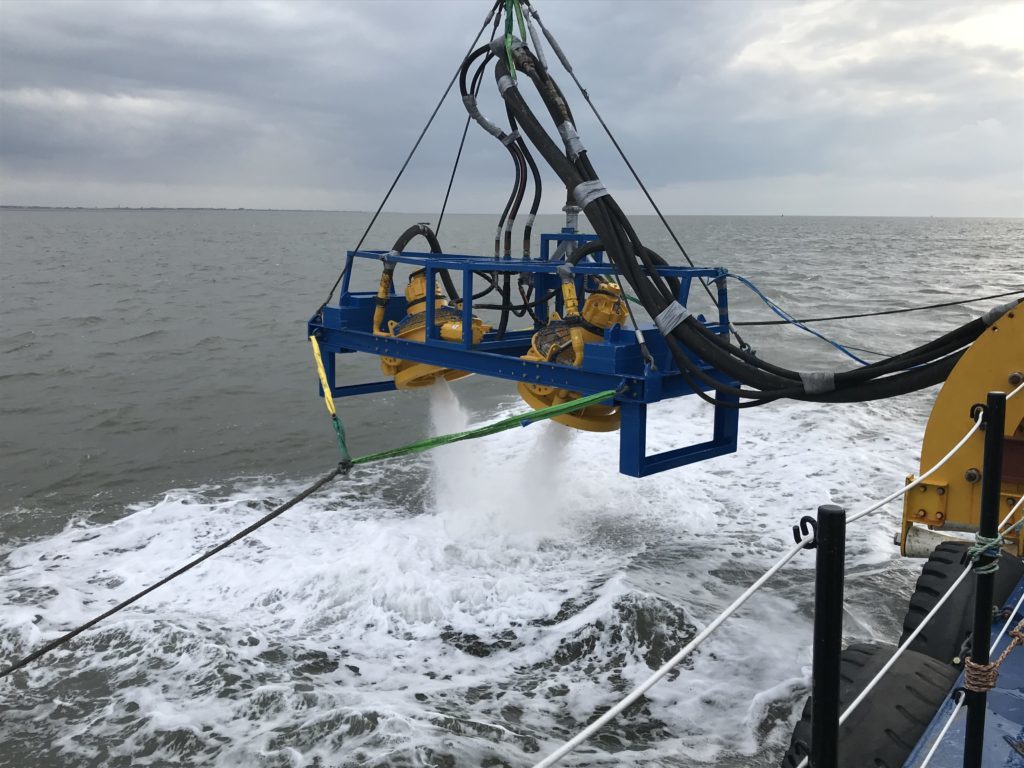 James Fisher Subsea Excavation (JFSE) has taken on 12 projects for an innovative jetting system it launched a year ago.
The jetting system, which uses central jets rather than on the sides, can cut through harder soils than previously possible.
It has been used on a dozen projects worldwide since its launch, including the UK, Middle East, China, and a windfarm project in Taiwan.
The Aberdeen-headquartered firm said it has been particularly useful in challenging environments.
Managing director Kenneth Mackie said: "Cutting  capabilities  can  be  doubled  using  this  method,  as  it  dramatically  reduces  the  degradation  of  the  high  velocity  jet  of  water, and clients are already seeing the  benefits and increased efficiency in projects with  hard  soil  excavation  requirements.
"One of our core principles is to continue to innovate and lead in the sector.
"We invested a great deal of time on detailed analysis of the potential benefits of the new system and it is gratifying to see that our knowledge and expertise is making a tangible difference to our clients."
Recommended for you
X

InterMoor announce new president