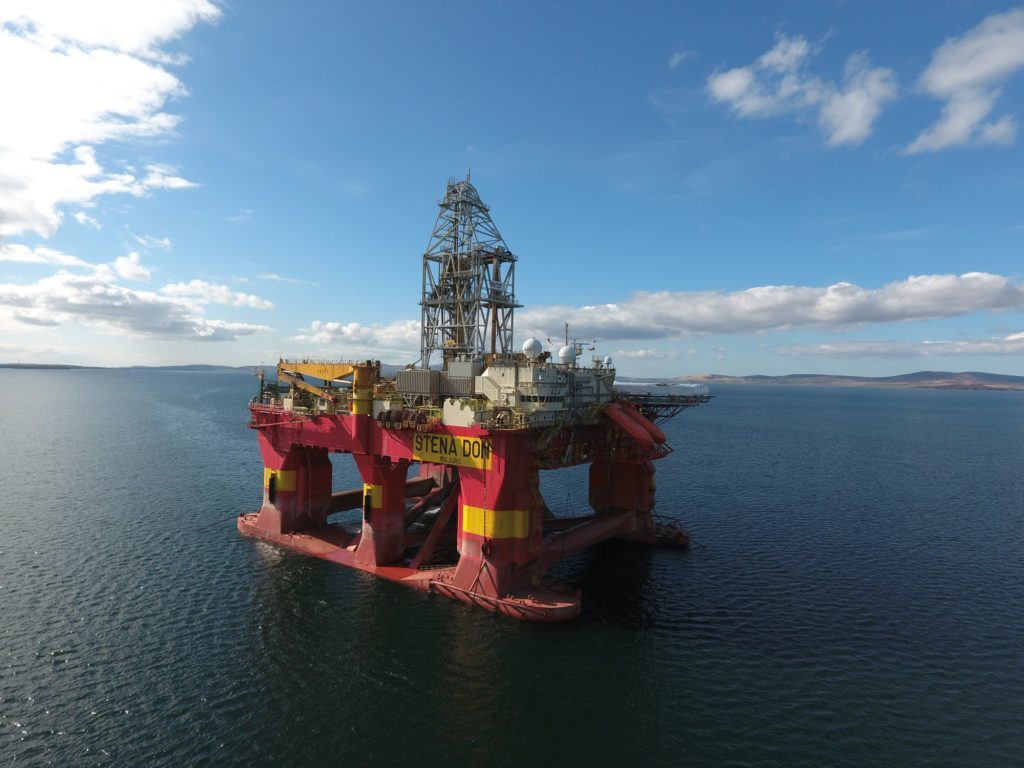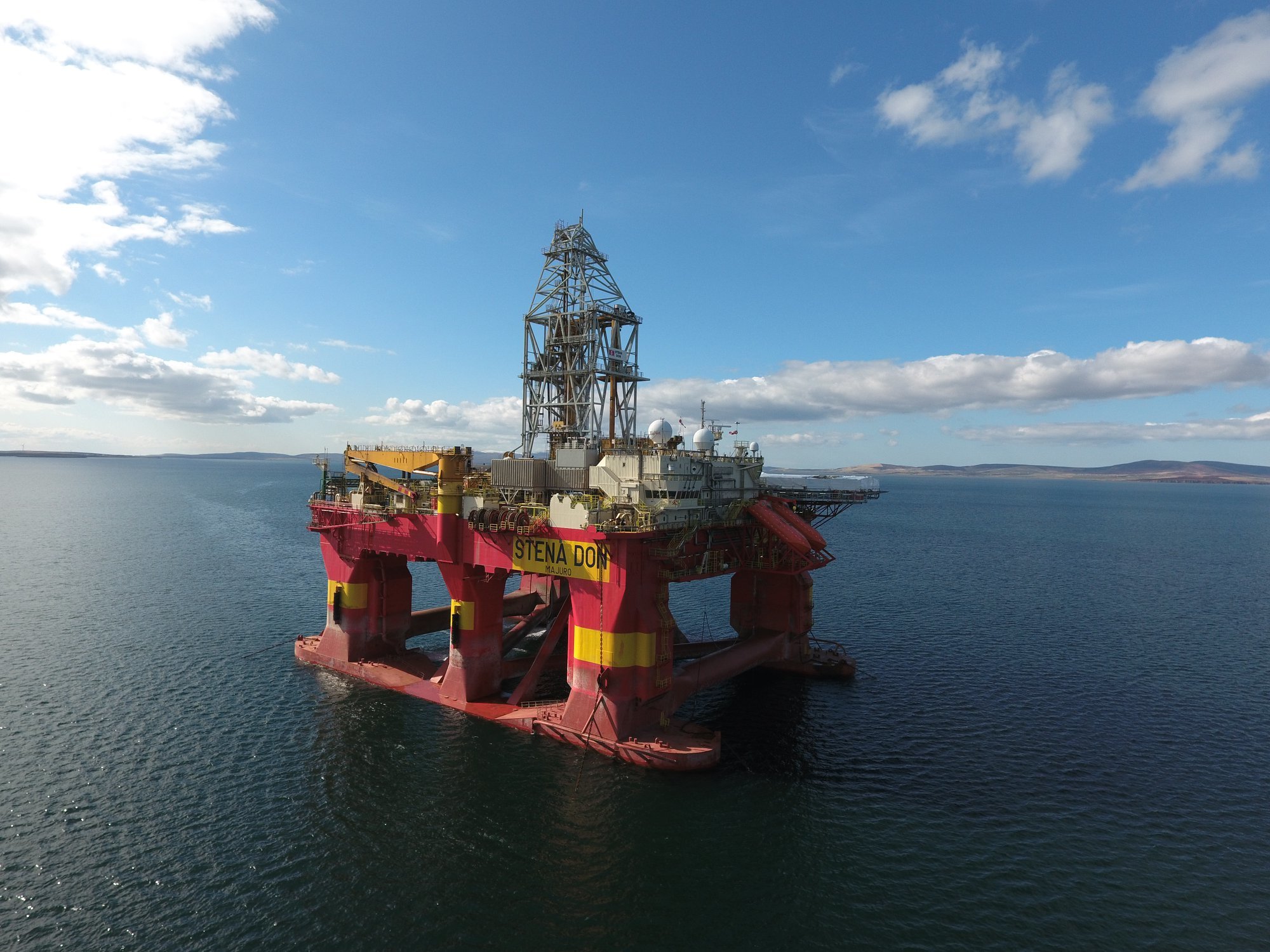 UK Continental Shelf
Westwood Global Energy reports that towards the end of September there were five E&A wells active on the UKCS, with three in the central North Sea, one in the northern North Sea and one west of Shetland. To date, three well programmes have completed in 2018.
West of Shetland
Siccar Point has now completed its Cambo appraisal programme after 144 days of operations on three legs. An EWT was successfully completed on the second sidetrack, from which a sustained flow was achieved. The well found 23° API oil in the main Paleocene Hildasay reservoir and has been suspended ahead of a potential development.
Total's Glendronach exploration well 206/4a-4 was successful in making a significant discovery of around 1 tcf gas in a combination trap beneath the Edradour field. The well was spudded by the Stena Don on May 27, and it is expected the discovery will now be fast tracked for development as a tie-in to the operator's Laggan-Tormore infrastructure. At 1 tcf, Glendronach is the second largest commercial discovery to be made on the UKCS in the last decade.
Northern North Sea
Azinor spudded its Plantain exploration well, 9/14a-17, with the Transocean Leader semi-submersible rig on August 24. The well was then re-spudded on September 4 and re-spudded again on September 23 for mechanical reasons.
The well is now expected to reach the Eocene reservoir target in early-mid October. There is an option for a continent sidetrack to appraise the Agar discovery, depending on success with the Plantain prospect.
Central North Sea
Chevron spudded its Lower Cretaceous West Wick appraisal well 13/21a-8 on September 16 with the Ocean Guardian rig.
The well is being drilled to the north-west of the discovery, which in the event of success is expected to be tied-back to the adjacent Captain field.
Nexen spudded its Glengorm exploration well, 22/21c-13, on August 26 with the Prospector 5 jack-up rig and is targeting prospectivity in the Upper Jurassic HPHT Fulmar and Heather Formations. The well has an estimated duration of 147 days and follows two attempts at drilling the prospect in 2017, which were both aborted for mechanical reasons.
Cairn is continuing operations with its marginally HPHT Triassic and Upper Jurassic Ekland exploration well with the Ensco 101 rig. The initial well was sidetracked on September 5 and then again on September 13 with the current 22/18c-8Y well. Both sidetrack legs are understood to be mechanical.
Southern North Sea
There is no current E&A drilling activity in the Gas Basin. The next well is expected to be the 44/12b Fault Block 9 prospect, adjacent to Neptune's Cygnus field. It is expected this will be drilled once the rig, Ensco 101, has completed Cairn's Ekland exploration well in the Central North Sea.
Norwegian Continental Shelf
Westwood Global Energy reports that there were seven active E&A wells at the time of writing (September 24), four of which are exploration. To date in 2018, 15 exploration and six appraisal well programmes have completed, including one junked well (30/8-5 Tune Statfjord). Appraisal well, 25/4-13 S, targeting the Gekko discovery has restarted drilling after being reported as suspended by the NPD in July. There were no programme completions in September. However, there were two well completions that resulted in subsequent sidetrack wells being kicked off targeting the Grosbeak West prospect and Cape Vulture discovery, made in 2017.
North Sea
Wellesley is continuing operations at its exploration programme targeting a Jurassic aged westerly extension of the Grosbeak discovery. The initial well 35/11-21 S, which spudded on July 27, completed on September 5 and sidetrack well 35/11-21 A was kicked off the following day. Operations on the Equinor operated 35/10-4 S Stålull & Gnomoria well are also continuing, having spudded August 16.
Lundin's appraisal well 16/1-28 S completed on August 23 and reportedly increased the gross resource range for the Rolvsnes discovery to between 14 and 78 mmboe from the previous range of between 3 to 16mmboe. It was drilled with COSL's Innovator rig. Aker BP completed its dual-purpose exploration and appraisal programme targeting the Upper Jurassic Hanz discovery and testing the 3-22 mmboe Slengfehøgda prospect on August 26. The programme comprised three appraisal legs and one exploration leg, with the appraisal wells confirming a pre-drill range of 14-21 mmboe and encountering oil and gas in the Draupne and Hugin Formations. The exploration sidetrack failed to encounter hydrocarbons. Aker BP junked appraisal well 25/4-12 on June 6 and re-spudded well 25/4-13 S on the same day to prove commerciality of the 1974 Gekko 25/4-3 discovery. The 25/4-13 S has restarted operations in September, having been suspended since July 30.
Norwegian Sea
Total junked well 6406/6-5 S on August 15, targeting the Jasper prospect, after only two days of drilling and subsequently spudded well 6406/6-6 S. The Jasper prospect, located 20km south of the Tyrihans gas/condensate field, is presumed to be a fault block trap with Middle Jurassic reservoirs.
Equinor completed its first sidetrack appraisal well targeting the 2010 Cape Vulture discovery on September 15 and subsequently kicked off a second sidetrack well 6608/10-18 B on September 16. Resources at Cape Vulture are estimated at 20 mmbbl and 39 bcf by the NPD and if developed, could be tied back to the Equinor operated Norne FPSO, c. 8.5 km to the southeast.
Barents Sea
The most recent activity in the Barents Sea was the completion of Spirit Energy's frontier exploration well, 7322/7-1, targeting the Scarecrow prospect as a dry hole on August 11 2018. The NPD indicated that the well did not encounter reservoir.
Lundin's appraisal operations at Alta are ongoing at well 7220/11-5 S, which spudded on April 6.
Recommended for you

Ithaca books Stena Spey for summer 2023