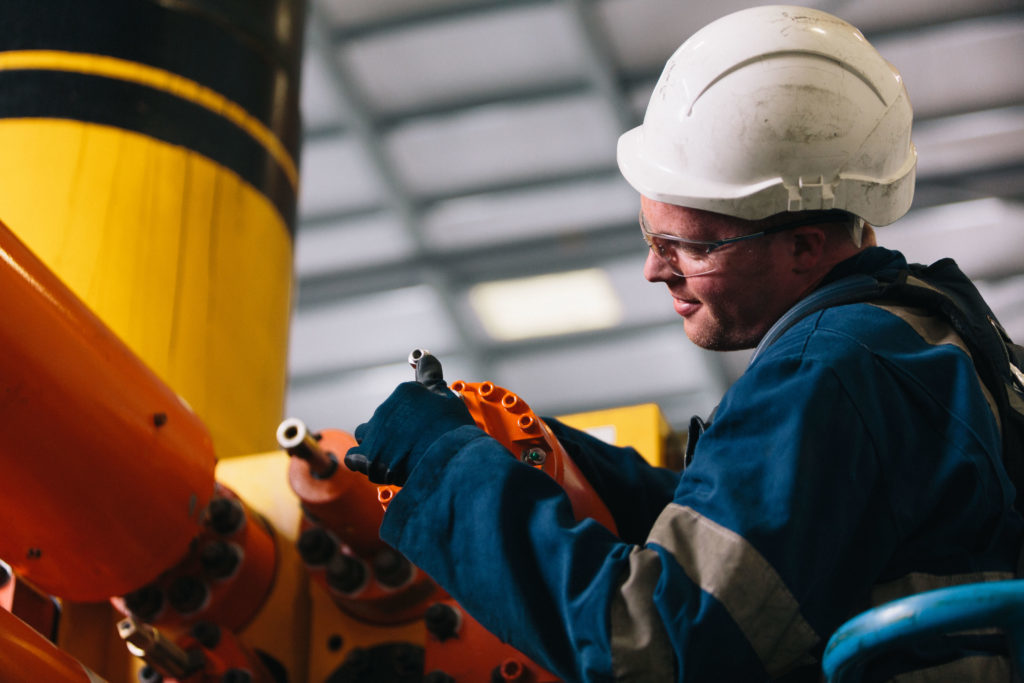 US engineering firm BHGE, which has sites in Aberdeen and Montrose, is teaming up with a world-renowned research hub in Scotland.
Baker Hughes, a GE company, is working with the University of Strathclyde's Advanced Forming Research Centre (AFRC) to explore how latest manufacturing tools can increase productivity in its operations.
As a tier one member of the AFRC, the company will work with researchers to extend the lifespan of oilfield equipment.
It is the first time the centre has partnered with a company from the oil and gas sector.
BHGE said it would boost their own operations and steer the direction of research to benefit manufacturing sectors around the world.
John Kerr, vice president and chief technology officer for BHGE's Oilfield Equipment business, said: "The oil and gas industry is continually evolving, with the past few years driving the need to look at new ways to enhance efficiency, improve productivity and drive down cost.
"Manufacturing innovation has an important role to play and this collaboration with the AFRC will provide our business with exposure to the latest in advanced manufacturing tools and processes."
BHGE employs 2,500 people in Scotland.
Earlier this year it unveiled plans for a £31million "supercampus" in Montrose to benefit the north-east subsea sector.
In August it also moved more than 400 employees into its facility in Dyce following a £3million refurbishment.
Paul Cantwell, oil and gas knowledge exchange fellow at the AFRC, said: "It is exciting to be working with such a dynamic organisation and one that is truly focused on improving what they do for the sake of the wider subsea, and oil and gas community.
"We are certain the work we do together will have a positive impact in terms of supporting Scotland's international reputation for innovation in the oil and gas sector."