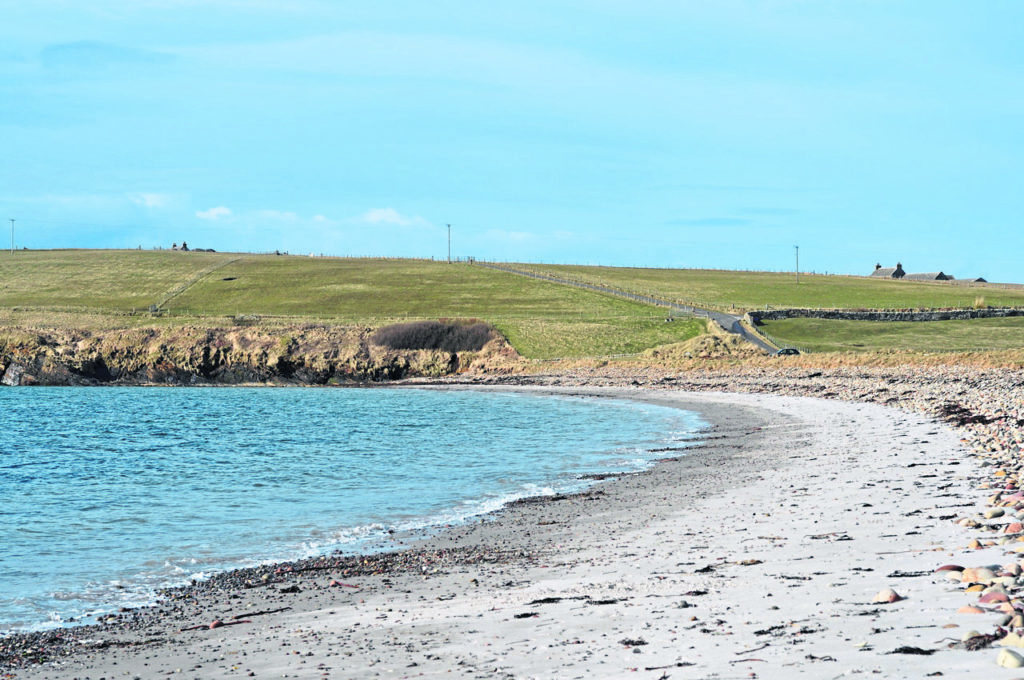 Serious concern has been raised by islanders in Orkney over plans for a new power line, more than a third higher than the existing lines on the isles.
The double pole trident line being proposed by Scottish and Southern Electricity Networks (SSEN) is up to 56ft tall in places, when the current single distribution poles are 39ft.
The overhead trident line is planned to cross South Ronaldsay, Holm, Kirkwall via Scapa to Finstown with a second line coming through the West Mainland.
More than 50 people attended a presentation in St Margaret's Hope with computer model images provided by SSEN showing the line and terminal structure on Hoxa Head, South Ronaldsay.
"Serious concern" was raised about the double pole trident line on Hoxa as well as the 56ft, five-pole terminal structure in the middle of the plateau peninsula.
The new development bisects the narrow, high Hoxa peninsula and would be visible against the skyline almost everywhere on Hoxa and from the Sand of Wright beach.
Support for an alternative solution was unanimous, with options such as putting the line underground or seeking an alternative marine landfall site proposed.
The area is one of Orkney's beauty spots. Sand of Wright is also where the Peedie Boys' Ploughing Match takes place every August.
Sue Graves, who lives on Hoxa, said: "We have families on Hoxa who have worked all their lives, over generations, to keep the area beautiful. It's a special place from so many aspects: the landscape, wildlife, heritage, archaeology and geology. It has a unique charm and unspoiled, remoteness which we'd like to pass on to future generations."
Kathleen Hogarth from Keep Hoxa Beautiful public concern group said: "We hope many who attended the meeting will have their say and will write to SSEN. We would encourage everyone to find out what is planned for their own areas. SSEN are well aware of all policy and protections but not of the views of the community. SSEN are in a consultation phase and are seeking feedback.This is the time to voice your opinion."
A spokeswoman for SSEN said: "We can assure the Orkney community that all feedback will be carefully considered, and we would encourage all interested parties who have not yet responded to view our online consultation materials and share their views with us directly ahead of the consultation deadline."