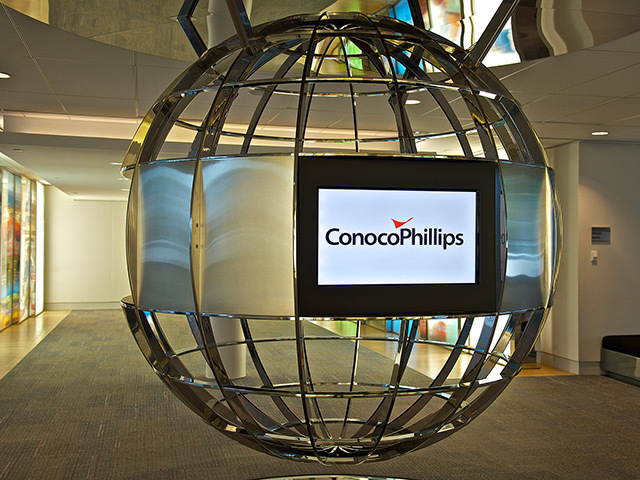 ConocoPhillips said Monday it will keep its 2019 capital spending flat from this year with oil prices down more than 30 percent from the beginning of October.
The Houston oil and gas producer set its capital spending at $6.1 billion for next year. For 2018, ConocoPhillips initially budgeted for $5.5 billion, but eventually hiked it up to $6.1 billion.
ConocoPhillips also said it is planning for a $3 billion share repurchase program next year, and will pump up to 1.35 million barrels of oil equivalent a day.
Chairman and chief executive Ryan Lance touted the company's conservative approach to keep spending in check and remain profitable even when oil prices are low.
"We no longer think of our value proposition as merely disciplined, we view it as the new order," Lance said. "We are running our business for sustained through-cycle financial returns, which is necessary for attracting investors back to the E&P sector."
The major producer said it will focus on Texas in both the Eagle Ford shale and the Permian Basin, western Canada, Alaska and the emerging portion of the Austin Chalk play in Louisiana. About 3.1 billion – or more than half of the budget – is allocated for the Lower 48, led by Texas.
This article first appeared on the Houston Chronicle – an Energy Voice content partner. For more from the Houston Chronicle click here.
Recommended for you

Biden Backs $8 Billion Alaska Oil Project Despite Climate Peril