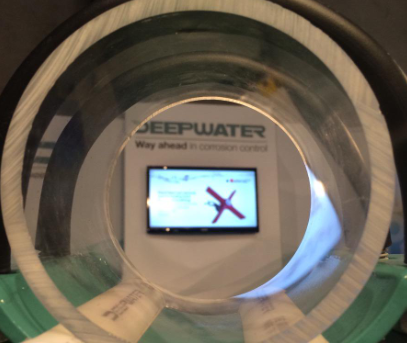 Energy service firm Acteon Group has taken over an international subsea corrosion business with a presence in north-east Scotland.
Acteon, headquartered in Norwich, has bought Deepwater Corrosion Services from a US investor and senior management for an undisclosed fee.
The senior management team at Deepwater, which is headquartered in Houston, will be kept on.
Deepwater's main UK presence is in Surrey, but it has a relatively small operation based out of Westhill, near Aberdeen.
A spokesman for Acteon said the group intended to support Deepwater's growth in Aberdeen and further afield.
Deepwater also has operations in the US, Norway, Brazil and Australia, providing services on oil and gas platforms and wind turbines.
Acteon said the acquisition greatly enhanced its "subsea integrity management offering".
Deepwater president Jim Bitton said: "Our corrosion-control experience stretches back over 30 years.
"We continue to lead the way in corrosion control and offer a suite of services around the world.
"I am excited by the opportunity within Acteon to grow our business and to provide more integrated subsea solutions throughout the life of a field that enhance efficiency and reduce costs for our customers."
Recommended for you

Ashtead launches recruitment drive after completing £1m investment in centre