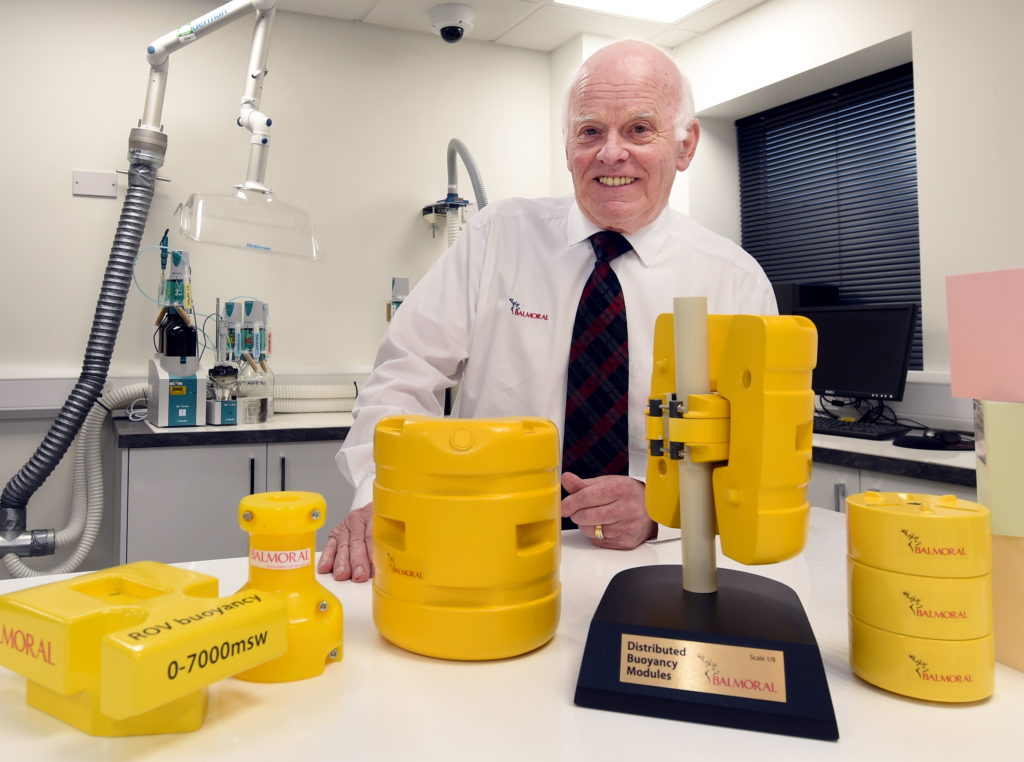 Aberdeen-based Balmoral Group Holdings saw turnover and profitability drop over the course of the last year as the firm ploughed money into new investments.
Turnover fell by 18% to £86.6 million while pre-tax profits dropped to £4.7m from £18.6m in the previous period, according to the firm's annual submission to Companies House for the year ending March 31.
Jim Milne, Balmoral's chairman and managing director, said that despite the fall in profitability he believed with the new investments and the oil and gas market picking up, the firm was in a good position to face the future even in the uncertainty of Brexit.
He said: "In common with most other supply companies we rely on good levels of global offshore exploration and development activity. As it was we saw a reduction in activity levels and an even more competitive environment which resulted in lower margins.
"Despite the slowdown in factory throughput we are highly focused on innovation by way of improving our products, manufacturing processes and personnel development to ensure we remain market leaders in our fields of operation. This is supported by significant levels of investment and acquisition."
As well as investing in new facilities, including £20million in the new Balmoral Subsea Testing Centre, the firm also acquired pipework company, Servomac. A further £10m was invested in Turriff based ACE Winches.
Mr Milne added: "We continued to invest in the new year and, in April 2018, acquired a leading supplier of cable protection systems to the offshore wind industry, Seaproof Solutions, to accelerate our move into the renewables sector.
"Last month we acquired a majority shareholding stake in Tamworth-based Water Environmental Treatment, a legionella compliance company, and kicked off a further £10m programme to build a glass fused to steel tank manufacturing plant in South Yorkshire.
"All of the above was achieved in the most difficult trading conditions I have experienced in my lifetime of entrepreneurial activity but, notwithstanding this, it is pleasing to note that we retained a cash balance of £32.5m at the financial year end."
Recommended for you

SSE boosts investment plan to spend energy crisis cash