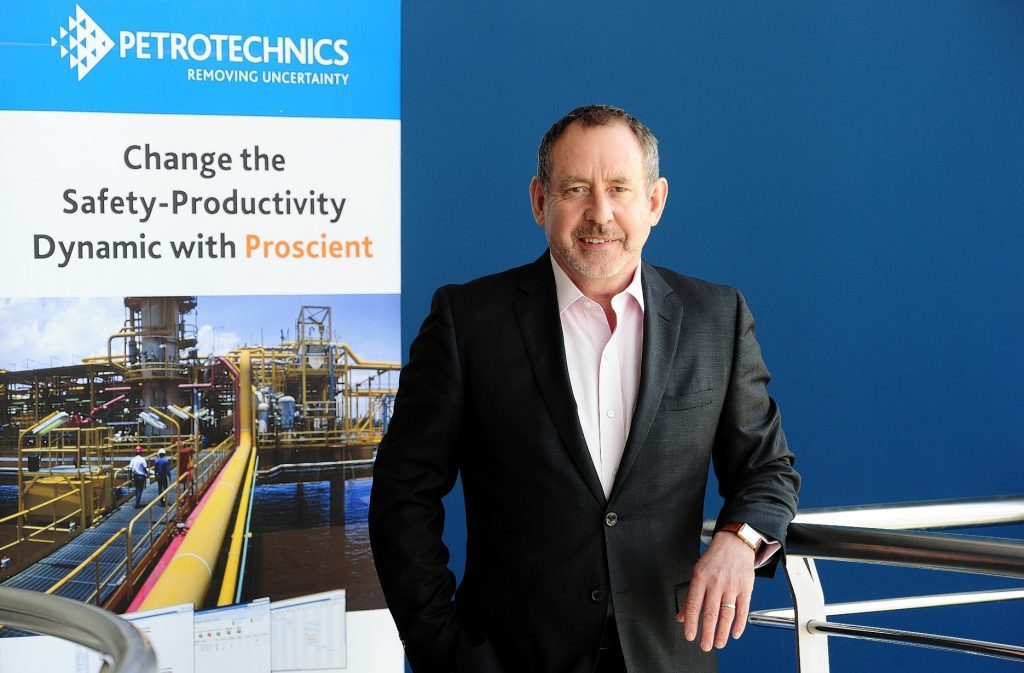 Scottish tehnology firm Petrotechnics is under US ownership following its sale by shareholders including chief executive Phil Murray and the Business Growth Fund (BGF).
The Aberdeen-based company has been acquired by risk management software and information services company Sphera, which has its headquarters in Chicago.
Financial terms of the deal were undisclosed at the request of Sphera's owner, San Francisco-based private equity investor Genstar Capital.
Petrotechnics, which employs about 80 people, turned over £7.1 million during the 12 months to March 31 2018. This was up from £6.5m the year before.
Pre-tax losses at the firm narrowed to £3.6m – from £6.9m previously – as it emerged stronger from a downturn its core market, the oil and gas industry.
Mr Murray owned about 55% of the business, while BGF had a stake of around 35%.
Sphera president and chief executive Paul Marushka said the US group had faced a choice of either buying in or building the type of products and services Petrotechnics is renowned for globally.
He added: "We'd been watching Petrotechnics and what it was doing for about two and a half years, and concluded that it was best to buy.
"Petrotechnics had superior technology, a strong management team and an impressive customer base.
"Taking the software solutions they have developed and coupling these with our own was the perfect combination."
Petrotechnics specialises in software to improve frontline operational performance and risk management in hazardous industries.
In recent years it has diversified into new markets, such as rail.
Mr Murray, who is staying on for the time being to help with the transition to new ownership, said the company's acquisition by Sphera would help it continue on this path.
Mr Marushka said the group was still considering roles for "various individuals" at the Aberdeen firm, while the Petrotechnics name had "market value" and would stay.
Petrotechnics' products and services are used to help maximise production and reduce operational risk at hundreds of locations around the world, including on most oil and gas platforms in the North Sea.
Phil Murray, 60, re-mortgaged his home at one stage to fund the company's growth.
The firm was launched in 1990 – in Mr Murray's back bedroom – before moving to proper offices, where just two employees set about developing their first software package.
A much larger team now based in headquarters on Crawshaw Road, Aberdeen, and offices in the US, Saudi Arabia and Abu Dhabi look after the risk management technology needs of clients in 26 countries.
Petrotechnics gained a new investor in 2013, when the Business Growth Fund (BGF) – backed by major banks – put £6million into the business, in return for a minority stake, to help drive an aggressive global growth strategy.
BGF has invested in 12 north and north-east businesses since 2011, including oil and gas pipeline services firm Stats Group, family-owned Keenan Recycling, care home operator Parklands and FrontRow Energy Technology Group.
Petrotechnics marks the fund's first exit in the North Sea oil and gas industry.
BGF investor Mike Sibson said: "Petrotechnics has established a worldwide reputation for innovation and progress in the operational excellence sector, and the management team has worked to scale up the business – even during the downturn – within the broader industry.
"It has been our pleasure to work with the team and support their ambitions, and we wish the business every success as it enters the next phase of its growth."
Petrotechnics' new parent, Sphera, employs about 600 people globally across operations turning over more than £78m a year.
It is a portfolio company of Genstar Capital, which boasts £7.6 billion of assets under management.