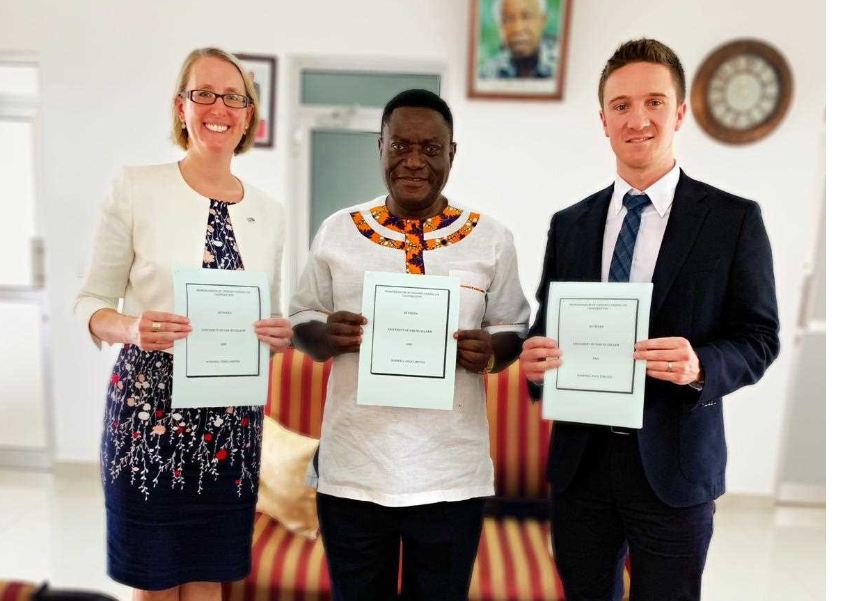 Britain's ambassador to Tanzania has said expertise from Aberdeen play an "invaluable role" in developing the country's oil and gas sector.
It comes as Aberdeen-headquartered Norwell Edge has entered a new partnership with the University of Der es Salaam (USDM) to explore opportunities in education and the wider energy sector.
Norwell Edge is an e-learning tool consisting of 50 modules, covering upstream topics such as well planning, design and operations.
It was officially launched last year by partner firm Norwell Engineering, following a £400,000 investment of investment, and has since attracted users in more than 40 countries.
The online training platform will now be made available to students training at the university as the firm, along with Norwell Engineering, looks to firm up its foothold in Tanzania.
Co-founder of Norwell Edge Mike Adams said: "It is fantastic to formalise our relationship with this respected university. The undergraduate students here have been part of our story for the last two years and were among the first in the world to test our new platform.
"As such, I'm pleased to be able to continue that working partnership and I'm confident this collaboration will open up new opportunities for both EDGE and the university."
Norwell Engineering has had onshore drilling operations in the country for several years.
Sarah Cooke, British high commissioner to Tanzania, hopes more Aberdeen-based firms follow suit.
She said: "I'm delighted that Norwell Edge has partnered with the University of Dar es Salaam in Tanzania.
"The UK is a global leader in oil & gas training and this partnership will enable Tanzania's students and engineers to access world-class training online.
"The oil & gas sector has the power to transform Tanzania's economy and expertise from Aberdeen can play an invaluable role.
"I hope that other companies will be able to follow Norwell Edge's lead and secure new business opportunities in the country."
Professor Bonaventure Rutinwa, USDM's acting vice chancellor, said: "We are delighted to enter into this agreement with Norwell Edge and work together with them to further enhance learning opportunities for our students while also identifying projects on which we can collaborate."