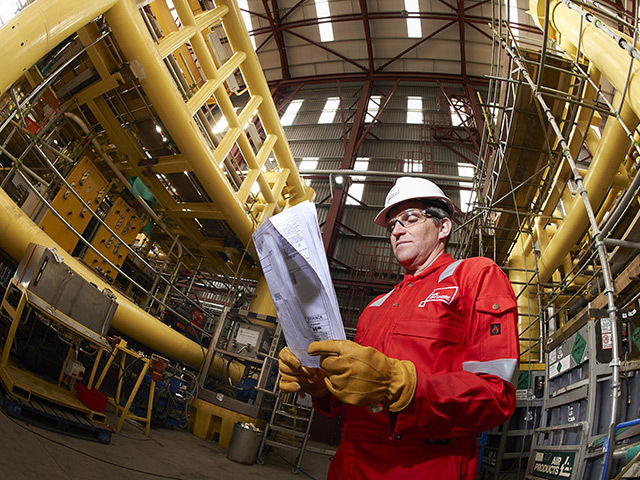 Bosses at Costain Group  said the engineering and construction firm delivered a "strong" set of results in 2018 and built up a record order book.
Maidenhead-based Costain also announced its chief executive Andrew Wyllie was retiring after 14 years at the helm and would be replaced by Alex Vaughan, managing director of the natural resources division.
Costain secured more than £1.8 billion in new contracts last year, taking its total backlog to £4.2bn.
The company, which has an office in Aberdeen, said the increase was a reflection of its diverse and strong market positions.
Revenue dropped to £1.46bn from £1.68bn due to a "lower level of capital project activity", and pre-tax profits slipped to £40.2m from £41.8m.
The group's oil and gas division finished work on the hydrochloric acid dosing plant and condensate mercury removal system for Total's Edradour-Glenlivet facility and the Stella field development programme for Ithaca. 
Costain provides ongoing support services to Total and Phillips 66 at their Immingham refineries, as well as programme development and design services to key energy operators both on and off-shore in the UK.
The business was hired by Infrastrata for the Feed design on its Islandmagee gas storage facility in Northern Ireland.
Costain said the oil and gas market remained subdued, but noted an "increase in new business opportunities as clients restructure their operations and investment projects to accommodate prevailing market conditions".
A spokesman said: "We believe that oil and gas will remain an important part of the UK's energy requirements in the medium term, thus providing good future opportunities for Costain." 
Recommended for you
X

How a great 'cultural fit' has been a help to WorleyParsons