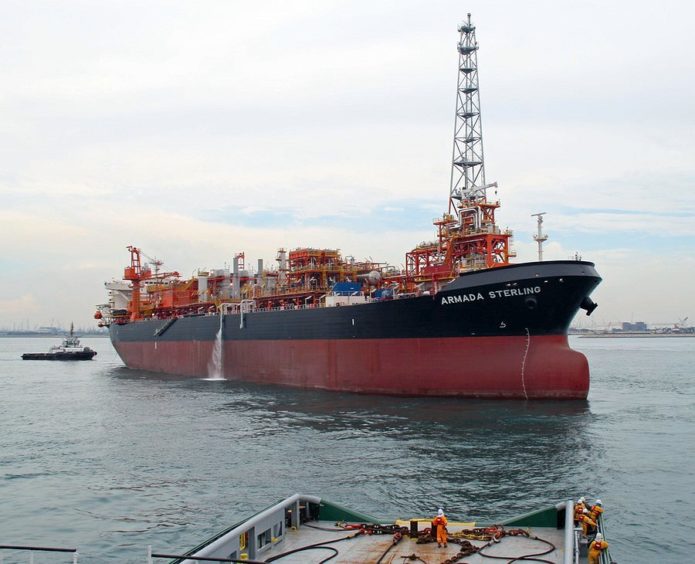 Malaysia's Bumi Armada has announced plans to sell certain "idle" floating production vessels after a major debt restructuring programme.
The vessel operator last year fell to a £426m pre-tax loss, which it largely blamed on impairment charges related to the Kraken FPSO in the North Sea.
In a bid to return to profitability, Bumi has now refinanced its debt into a £510m loan facility, with the first £200.9m to be paid over two years and the remainder over a five-year period.
Bumi said it would have posted a £40.1m profit last year had it not been to delays and other issues related to the Kraken FPSO on the Enquest-operated field 80miles east of Shetland.
In a bid to maximise revenues, the firm said it will seek to dispose of "idle" floating production and operation (FPO) vessels if it can secure good prices for them.
Chief executive Leon Harland said: "The refinancing of the short-term corporate debt alleviates one of the Group's main current exposures.
"The Group must now focus on maximising its revenue while continuing to manage its operational costs, as well as to find additional value via asset monetisation or other structural improvements.
"As part of this, the offshore marine services assets together with certain FPO vessels which are idle will be disposed of assuming commercially acceptable sale terms can be obtained.
"Surplus funds from operations and part of the proceeds from certain strategic initiatives including monetisation of assets and new project financing will be used to repay the loans."
Recommended for you

EnQuest shelves Kraken drilling in response to windfall tax changes