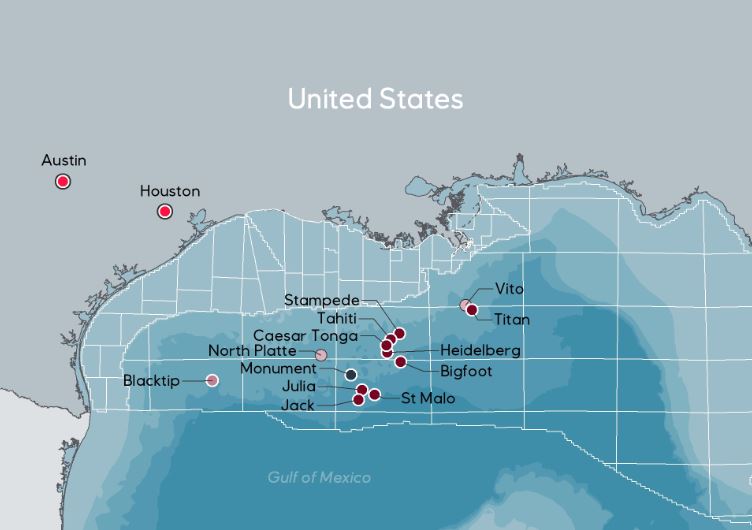 Norwegian energy giant Equinor has confirmed it swept in at the eleventh hour to snatch a huge Gulf of Mexico deal from Israel-headquartered firm Delek Group.
A new deal between Equinor and Shell will increase the company's existing interest in the Caesar-Tonga field from 23.55% to 46.00%.
The agreement will see Equinor pay Shell more than £740 million.
Delek announced last month that it had agreed the deal with Shell, which would see the firm "enter into a long-term purchase and sales agreement" with Shell for the oil produced.
But an Equinor spokesman said today that the Norwegian firm had "pre-emption rights in the licence, and chose to exercise those rights".
Anadarko will continue as operator with a 33.75% interest, while Chevron keeps its 20.25% stake.
The Caesar-Tonga field is located 180 miles south-southwest of New Orleans in the Green Canyon area and is one of the largest deepwater resources in the US Gulf of Mexico.
Christopher Golden, Equinor's senior vice president for Development and Production International, North America Offshore, said: "We are pleased to increase our presence in the US, one of our core areas. This is an asset we understand well, and our larger interest will deliver significant additional free cash flow from day one.
Production on Caesar-Tonga began in 2012, with Anadarko estimating at the time that the field held as much as 400 million barrels of oil equivalent.
With production of 110,000 barrels per day, Equinor is becoming one of the largest producers in the Gulf of Mexico.
Mr Golden added: "Deepwater Gulf of Mexico forms an important part of Equinor's portfolio.
"This deal will strengthen our position in this prolific basin and build on the recent discovery in the Blacktip well.
"Later this year we will be drilling the Equinor-operated Monument prospect, which has the potential to further develop our position in the Gulf of Mexico."
Recommended for you

Campaigners to protest 'immoral' Equinor profits in London and Aberdeen