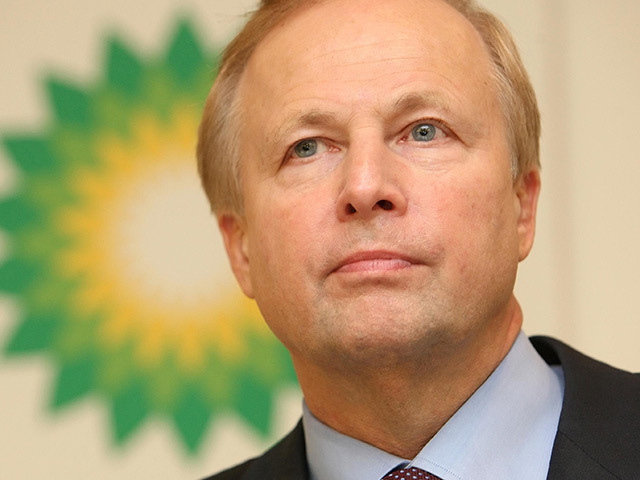 Pope Francis, cigarettes, elephants and caribou all figured in the arguments as investors ramped up environmental pressure on energy giant BP at its first annual general meeting (AGM) in Aberdeen yesterday.
Bosses faced no complaints about their pay packages, as they have in previous years.
But a procession of people lined up to say they wanted the company to go further than its move to explain in corporate reports how its strategy is consistent with Paris Agreement climate goals.
BP chief executive Bob Dudley and chairman Helge Lund highlighted the supermajor's ambition to play a key role in the global energy transition, stressing this could only be done from a position of "financial strength".
Mr Lund said: "My mission is to see BP advancing the transition, while remaining an attractive investment proposition.
"To do that we need to be progressive in our approach. We have to be inclusive, accessible and collaborative, and increasing the pace of innovation inside BP and in partnership with others. We also need to make sure that our operations function really well."
BP's board and shareholders did support a resolution calling for the company to show how its strategy fits in with the Paris goals.
BP intends to cut its greenhouse gas emissions by 3.5 million tonnes by 2025, and is taking steps to reduce its "methane intensity".
But Dutch climate change activist Mark van Baal accused BP of "ignoring the elephant in the room" – the carbon emissions generated by its products.
Mr van Baal said BP's plan to reduce emissions while increasing oil and gas production was like "smoking less but selling more cigarettes".
Other shareholders warned of the environmental consequences, including disruption to the migration of caribou herds, of BP's drilling plans for Alaska.
A representative of one of BP's faith-based investor groups said: "Pope Francis and scientists are telling us we are running out of time to stop catastrophic consequences for the planet".
Mr Dudley shook off a dramatic start to his AGM speech to indulge in some nostalgia about his return to Aberdeen.
After the climate change protestors who disrupted proceedings had made their point and been bundled away by security, Mr Dudley said: "This city feels like home to me.
"It's where I lived, worked as a young engineer and started a family in the 1980s. It was my first overseas assignment.
"A time when I learned all about what were the incredible engineering feats of mankind in the North Sea, with some of the ground-breaking innovations for offshore engineering. That pioneering spirit of innovation is alive and well in Scotland today."
"We saw that with the technological breakthroughs that helped deliver a major new source of oil at Clair Ridge six months ago. And again with the start-up of production at the Culzean Field any day now, which is set to provide up to 5% of the UK's total gas demand.
"These projects form part of the five-year strategy that we set out in 2017, which is now entering its third year. It's a good plan and it's working. We're performing well across the company."
Mr Dudley said BP was well-positioned for the challenges of a changing world, thanks to its "scale, expertise and strong relationships". He added: "We have a strategy designed to help us perform strongly today, while preparing us for tomorrow."
Recommended for you

Auchincloss 'most logical successor' as analysts review 'undervalued' BP stock