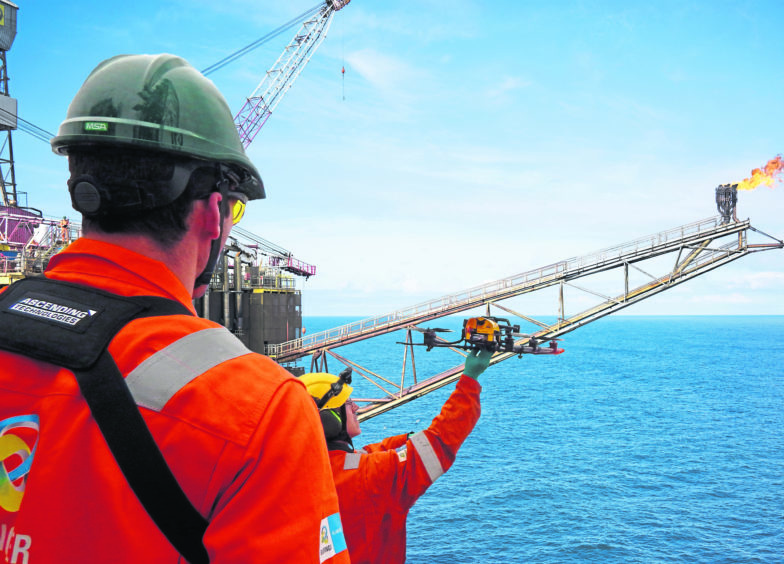 Investing in technology and boasting a wealth of highly competent inspectors and technicians, Bilfinger Salamis UK's inspection department delivers quality services to clients across north-west Europe.
In the face of a growing skills shortage, however, the business has adopted a novel recruitment approach.
Dr David Hall, Bilfinger Salamis UK's inspection operations director said: "I believe we are the best kept secret in UKCS inspection. Our team has worked quietly and diligently over the past 15 years to deliver a quality service, developing and protecting both their own reputation and that of the company.
"Now it's time to raise our profile and let the industry see and clients experience the difference a competency-based approach can make."
Attracting and retaining great technicians, especially ANDT technicians, is challenging.
At Bilfinger, all inspection methods are supported and engineered in-house by ISO 9712 Level 3 Technical Authorities to ensure that technicians are competent across all disciplines in which they are qualified.
NDT and ANDT technicians and inspectors must pass rigorous competency checks and undertake continuous assessment and development, which goes above and beyond normal industry practice.
This provides Bilfinger inspectors with the confidence that they are in good company, working alongside accomplished colleagues, and reflects positively on their own professional reputation.
As well as the draw of a competency focus, Bilfinger has also introduced various recruitment initiatives to grow its 200 strong inspection capability. Apprenticeships and traineeships have welcomed fresh talent to the team, building the next generation of inspectors.
Last year saw the introduction of rapid response teams, comprised of highly skilled and experienced technicians available to mobilise at short-notice, which enables the prompt delivery of scopes by specialist-trained staff.
This allows Bilfinger to act quickly, provides technicians with the guaranteed yet flexible working, and ensures clients can rely on swift scope completion when needed.
The business has also established a rope access academy, a draw as it moves away from the conventional self-funded route to rope access qualifications, instead offering participants financial rewards on the completion of IRATA Level 2 and 3 training.
Ninety-percent of all Bilfinger inspectors are rope access qualified.
Sandy Bonner, Bilfinger Salamis UK managing director said: "The introduction of rapid response teams has been a great success, combating the issue of the availability of highly skilled inspection teams at short notice, and providing an attractive working option for the best in the field.
The rope access academy has also produced brilliant results, having a significant impact on us becoming the largest employer of rope access in the UKCS."
Covering onshore and offshore inspection requirements from its Aberdeen headquarters and operational bases in Great Yarmouth, Groningen (Netherlands) and Esbjerg (Denmark), the business is confident that wherever teams are mobilised, enhanced delivery of inspection is assured.
Recommended for you

Is the renewables skill shortage a wages issue or something bigger?