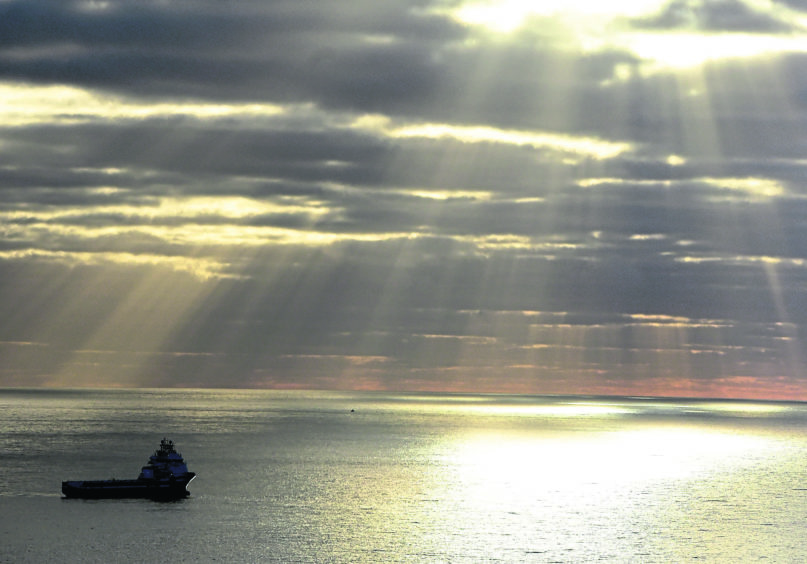 Talon Petroleum is an intriguing company.
The firm is headquartered in Perth, Western Australia, and listed on the Australian Stock Exchange.
Talon did not have a permanent presence in the UK prior to its acquisition of EnCounter Oil, which closed just last month. Yet its entire project portfolio is focused on the North Sea.
Why would an Australian company choose this particular time to put down roots in the world's oldest oil and gas province?
There are opportunities in Australia, which is host to some huge offshore LNG projects, like Prelude and Ichthys.
More modest prospects are also being pursued by smaller firms, such as Warrego, which started off in Aberdeen and was taken over by Petrel at the end of last year.
Talon managing director Matt Worner told Energy Voice the North Sea's maturity is one of the region's selling points.
He got involved with Talon about 18 months ago. At the time, Talon was essentially just a shell company on the stock exchange.
Mr Worner, who has plenty of experience when it comes to raising capital and overseeing acquisitions, approached the board and said he could help attract investment.
Talon recapitalised, raising A$2million (£1m), and Mr Worner started casting his net for assets.
Around the middle of last year, he started to look at the UK central North Sea and liked what he saw.
He said: "The North Sea is a mature basin with good infrastructure, a government that is trying to be helpful and a lot of opportunities.
"The region had a trying time during the downturn and exploration has not been too strong.
"With the oil price looking like it would strengthen, we knew that if we could time things right and position ourselves in the right spot we could capitalise on the upswing."
Talon kicked off its mini-spree in October 2018 with the acquisition from Corallian Energy of a 10% stake in the 45-million barrel Curlew-A discovery in the prolific Central Graben area.
The partners hope to drill an appraisal well this year.
In January, Talon struck its deal to buy Hertfordshire-based EnCounter Oil, more than doubling the size of its North Sea portfolio. The transaction gave Talon 100%-ownership of the Skymoos and Rocket prospects.
Skymoos, in the outer Moray Firth, could hold more than 100m barrels.
The 27m barrel Rocket prospect lies in the Central Graben Area, near the Catcher field.
The deal also paved the way for EnCounter founder and UK North Sea exploration specialist Graham Dore to join Talon as a non-executive director, while Paul Young came aboard as geoscience manager.
Talon also inherited EnCounter's base, complete with a data room for showing off the company's assets to prospective farm-in partners.
Mr Worner said: "Being far away in Perth, the question was, 'how do we compete?' We came across the guys at EnCounter, with their amazing track records. Got to know them and thought, 'here's a way to punch above our weight'.
"We've now got a strong technical team and guys who know the area.People are just as important as the asset, if not more. If you haven't got the people, you can't do anything."
Talon applied for more acreage containing "high-impact exploration potential" in the 31st licensing round.
And the firm continues to review prospects with several strong opportunities under consideration.
Mr Worner said the company could be on the cusp of some opportunities but said the responsibility of developing oilfields was still daunting.
If Talon manages to pull off some exploration drilling successes on its licences, the business may look to move the assets on in order to generate some cash. On Skymoos, for example, Mr Worner said Talon wanted to retain up to 20% of the licence, which would still be "meaningful for a little company".
Mr Worner is optimistic about securing farm-in partners to help cover exploration drilling costs.
He added: "We're learning to walk before we can run. Our market capitalisation (between A$5-6m) is tiny and our asset base is still small.
"We think we are very cheap on the ASX. We are trying to grow the company without affecting the capital structure too much. That's the benefit of licensing rounds and early entries into assets.
"By farming out and getting drilling going, we grow as a company and that allows us to look at bigger
transactions."