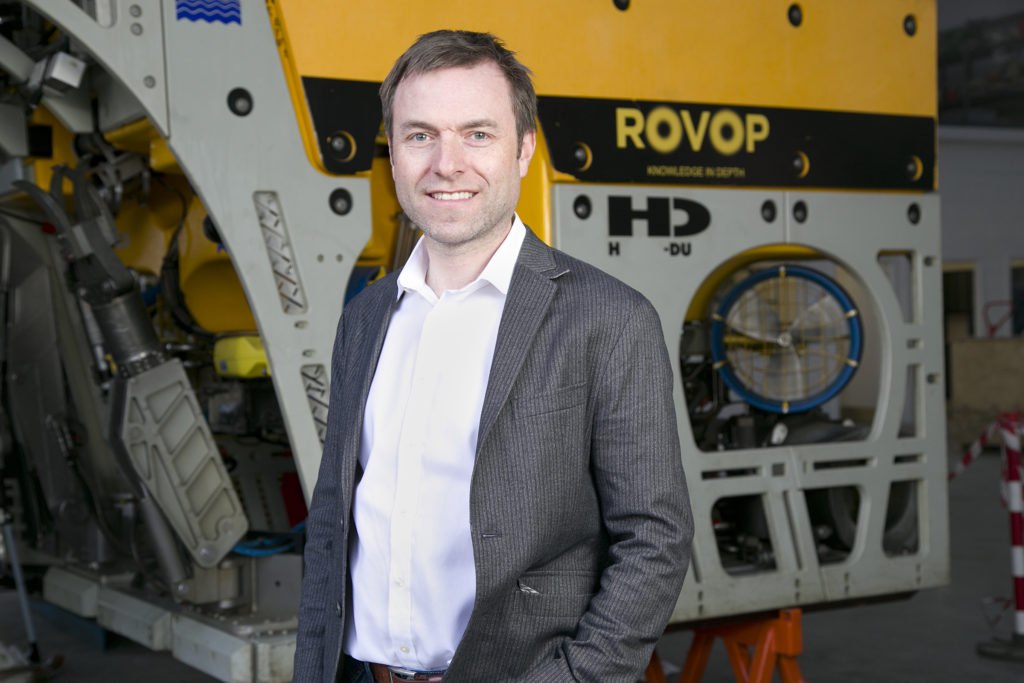 North-east underwater robotics firm Rovop has significantly reduced its losses over the last 12 months as it looks to expand the business in Europe.
In its results for the financial year ending September 2018, Rovop reported £117,190 pre-tax losses – down from £2.6 million the year before.
During the period 2017/18 the company said it had increased onshore and offshore headcount by 73, while earnings remained fairly consistent at £7.1m EBITDA.
Including its overseas subsidiaries, revenues grew by 16% to £23.4m – of which 66% represented sales outside the UK.
The firm said that after the financial year end it "accelerated its strong growth" by purchasing 20 ROVs in October last year, bringing Rovop's total operational fleet to 50.
Steven Gray, chief executive at the firm, said: "Our results reflect the growth and development of the company in 2017-2018, as we invested in staff, infrastructure and assets, preparing for the increase in the fleet and our new locations.
"In what has continued to be a challenging subsea market, we are confident that the highest quality service the company offers to our clients will continue to drive our expansion in the near term.
"We believe the time is right to accelerate our growth as the industry demands that ROVs, in common with other services, move into the new era, based on technology and safer, more efficient working practices."
With headquarters in Aberdeen and Houston, Rovop carries out work in industries including oil and gas, offshore wind, telecoms and power transmission.
The company has also increased its global headcount to 250 members of staff and further expanded into the Europe and Middle East markets, with offices in Rotterdam and the UAE.
Rovop opened a new facility in the Netherlands last month.
Mr Gray said that while the move was firstly agreed in order to "better service their existing clients", he believed having a base within Europe would significantly help the company when faced with Brexit.
This will allow the firm to operate in and around the EU at essentially a moment's notice with no need for visas for workers or permits for their vehicles.
However, as the business continues to grow, it will mean the firm's expansion will be in the Netherlands and not at their base at Westhill.
Mr Gray said there would be no redundancies at the north-east office, however future expansion there was unlikely.
Recommended for you

North-east subsea firm Rovop in 'healthy position' as it narrows losses