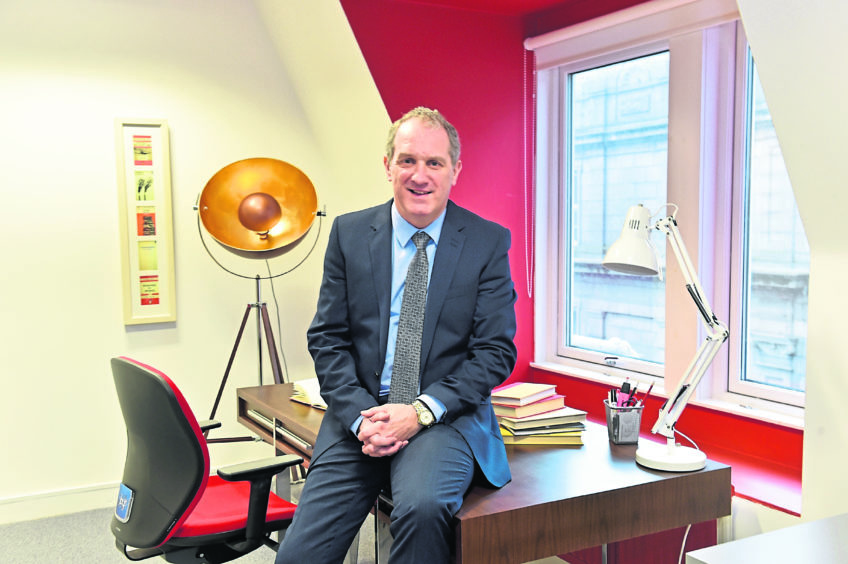 The mental health of employees is worth looking after on a human level, but also on a financial one.
It isn't rocket science, says Jim Grimmer, founder and chief executive of P3 Business Care, a social enterprise which supports people working in the corporate business environment.
Problems with mental wellbeing increase absence rates and staff turnover, which are costly to address.
By tackling absenteeism, presenteeism and reducing staff turnover, an organisation with 100 people could save up to £690,000 per year, according to P3's cost savings calculator.
The tool uses figures from the Chartered Institute of Personnel and Development and Oxford Economics to arrive at its savings estimates.
Mr Grimmer said: "There is a financial business case for reducing absence and staff turnover. If you identify issues before they lead to absence, then you'll reduce absence rates, and better-supported staff are less likely to leave the business."
He spent 20 years as a police officer before spending the last two decades in a range of management roles in the oil and gas industry with employers like Matrix Risk
Control and Integrated Catering Equipment.
In 2015, he started an initiative called The Business Connection, which puts on regular gatherings where people can "off-load" some stress.
The get-togethers have also provided networking opportunities, particularly useful for attendees who had been made redundant during the downturn.
P3's inception followed about two years later.
Mr Grimmer said he was "fed up" seeing people working long hours with heavy loads following the oil price slump and the cull of resources it caused.
The results were stress, the breakdown of relationships, alcoholism and drug addiction, in some cases.
Mr Grimmer wants to work with firms to turn the employee assistance programme (EAP) on its head.
He said uptake of these programmes was low, about 5%, due to a lack of awareness, an unwillingness to call an 0800 number and talk to a stranger about private matters, and a fear of compromising information "leaking back to management" at a time of job cuts.
Often when people turn to EAPs, it is a last resort and already too late.
The employees will have taken sick leave and will not return for several weeks, which adds only to their colleagues' burden.
Mr Grimmer said more people were being trained in mental health first aid in the oil industry, which is positive, but it's mostly at middle management level.
For many of those people, it's adding another responsibility to their already heaving, pressure-cooker workload. It doesn't deal the problem of staff not wanting to confide in someone employed by the same company, either.
P3 cuts through some of these dilemmas.
Each company that signs up to its services will receive weekly on-site visits from P3's team, who will be available to provide support to all employees and their family members.
Mr Grimmer said having regular face-to-face contact helped, but P3 also offers off-site meetings and phone calls with its team.
He said: "A company may have had a traumatic event, for example, a member of staff committing suicide.
"Usually a councillor comes in for a few weeks then goes away. We're in the business every week, developing trust and relationships.
"When you have trust, people open up, and by proactively identifying issues, we can address them."
Mr Grimmer said P3 had a three-month pilot with fuel-poverty social enterprise Scarf earlier this year and achieved a high level of engagement with staff.
P3 also started working with companies in Glenrothes, Fife, and Cardiff earlier this year, and has a potential lead for another client in Poole, Dorset.
Mr Grimmer feels more senior leaders, including those in the oil industry, were seeing the value in providing psychological support as a tool to help retain staff, particularly as the sector picks up and competitors who can offer bigger salaries come knocking.
"The pick-up in the oil industry is a good thing," he said. "It has provided some stability and eased stress. The major layoffs have stopped.
"What I'm hearing is that people are becoming busier, but companies are not comfortable taking on extra resources yet.
"They are still operating with a very lean mind set."