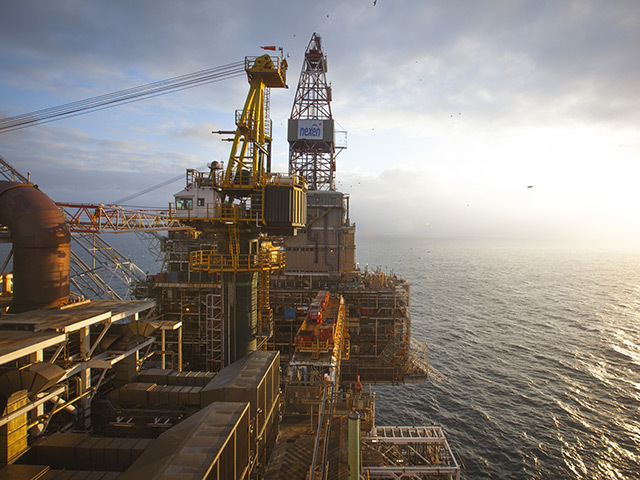 Energean's £600 million acquisition of Italian firm Edison E&P has handed the company stakes in a number of UK North Sea assets, including a major discovery.
The deal creates a business with total reserves of 639 million barrels of oil equivalent and operating cash flow of £238m.
Edison E&P's portfolio includes producing assets in Egypt, Italy, Algeria, the UK and Croatia, and development assets in Egypt, Italy and Norway.
London and Tel Aviv-listed Energean is primarily focused on gas fields in the Mediterranean.
It will produce more than 140,000 barrels per day in 2021, when the Karish and Tanin development project comes on stream offshore Israel.
In the UK, Edison E&P holds 10% of the Scott field and 16% of the Telford field, both of which are producing assets operated by Chinese firm Cnooc, in the central North Sea.
The company has a 25% stake in Cnooc's 250m barrel Glengorm discovery, also in the central North Sea.
It was hailed as the largest gas find in the UK since Culzean in 2008.
The oil and gas arm of Edison, part of French utility EDF, also has stakes in a number of mature producing assets in the southern North Sea.
The news sent Energean shares up 9.39% to £9.20 in London this morning.
Energean chief executive Mathios Rigas said: "The acquisition of Edison E&P establishes Energean as the leading independent, gas focused E&P company in the Mediterranean with a mainly operated, low cost, gas weighted portfolio, with the capability, focus and team to prosper in our rapidly changing industry.
"It will diversify Energean into a multi-country, multi-asset, full-cycle E&P company with scale, material cash flows, significant growth and portfolio optionality.
"Edison E&P brings with it an exceptional team and I look forward to working with them as we build on the multiple opportunities ahead of us."
"Together, our priority is to maximise the economic value of the combined portfolio, whilst retaining as a key priority delivery of Karish and Tanin First Gas into Israel in Q1 2021.
"Since 2007, Energean has delivered significant growth and value for our investors and this acquisition is the next important step on this growth and value journey."
Recommended for you

Energean bumps up Abu Qir output