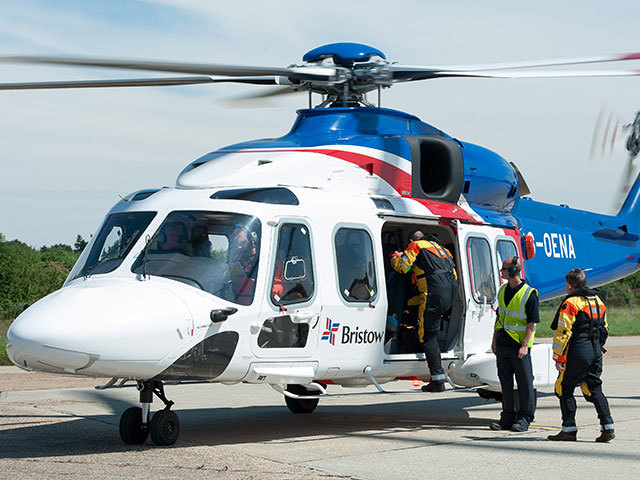 Bristow Group has filed a reorganisation plan after entering the US-style Chapter 11 bankruptcy process in May.
The helicopter operator, which has around 900 employees in Britain, has submitted the restructuring plan to the US Bankruptcy Court in Texas.
According to its last set of accounts, the Houston-headquartered firm has £1.1bn of long-term debt including interest, which will be reorganised into a more "sustainable debt profile" through the Chapter 11 process.
In a statement, the company said it would "strengthen Bristow's balance sheet, reducing debt and improving liquidity in order to emerge from bankruptcy as a financially stronger company".
Bristow intends to emerge from the Chapter 11 process in the fourth quarter of the year.
Chief executive L. Don Miller said: "Our Plan of Reorganisation marks another significant step forward in our path towards a timely emergence from Chapter 11 in the fourth quarter of this calendar year.
"I commend the hard work and extensive contributions of the entire Bristow team involved in developing the Plan as well as those who are on the front lines delivering for our clients.
"The Plan, which is the result of detailed and productive negotiations with our stakeholders, will allow us to emerge from bankruptcy as a stronger company that is even better positioned to continue to deliver safe, reliable and professional services, and build sustainable value for the future as the industry leader in global oil and gas transport and search and rescue services."
Recommended for you

Altera hiring workers to revamp Knarr FPSO for Rosebank