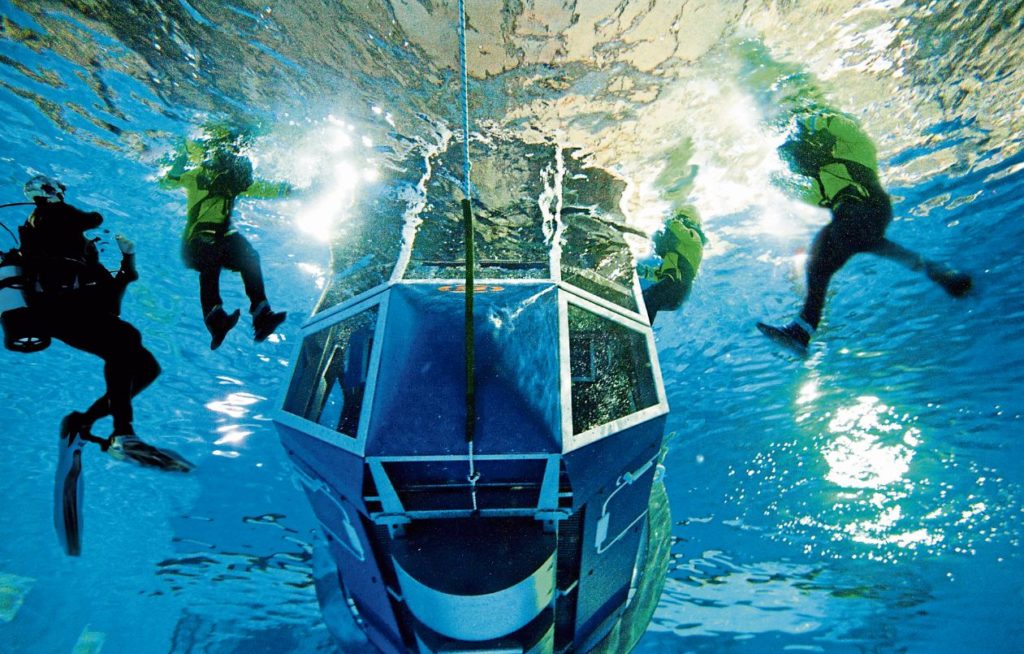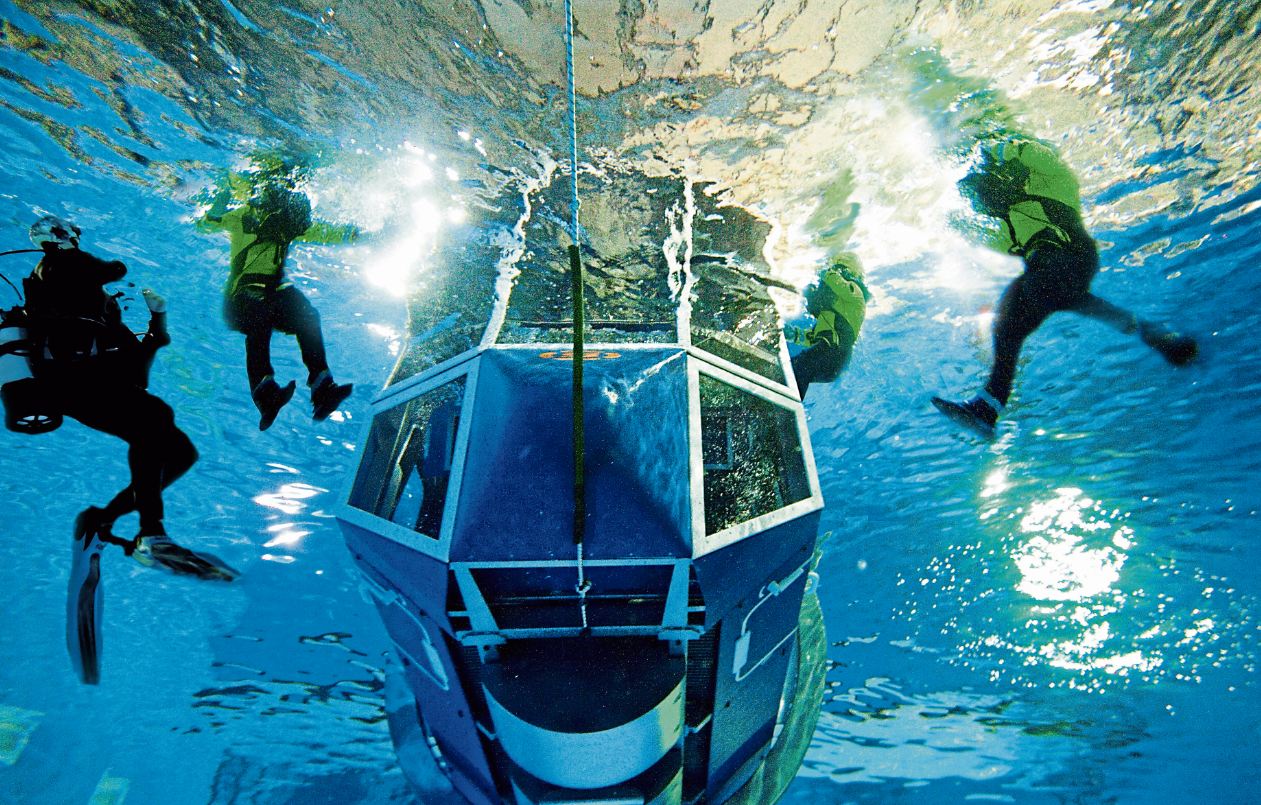 The boss at 3T Energy Group said the training and technology organisation had "nailed" the integration of Aberdeen-based survival training firm Survivex.
Group president Paul Stonebanks claimed his expectations had been exceeded by the impact of Survivex's addition to the group, which already included energy sector training firm AIS.
UK-headquartered 3T launched at the start of a whirlwind 2018, when AIS was brought together with simulator developer Drilling Systems, with investment coming from private-equity house Blue Water Energy.
When the landmark deal for Survivex was announced in November 2018, 3T said one of the UK's largest energy sector training providers was being created.
At the time, Survivex, established in 2011 by businessman George Green, ran nearly 250 training courses to AIS's 450 skills and competency programmes.
Mr Stonebanks said 3T would grow into a group with more than 300 employees, revenues of around £50 million for 2019, and offices around the world, including in London, Houston and Dubai.
Nine months on, Mr Stonebanks said he had been true to his word in retaining Survivex's 70-plus staff members and had even added about 20 new faces post-acquisition.
He said AIS and Survivex were "very aligned" and had the "same values and ethos".
The two businesses' footprints in north-east Scotland have been consolidated in Survivex's base in Dyce, which is equipped with pools for helicopter escape training, and fire and helideck training rigs.
Mr Stonebanks said putting operations together under one roof and having a "seamless offering" in Dyce "made sense" from a communications point of view.
He also described the facility in Dyce as "world class" and "perfectly located", given its proximity to the airport, a train station and the Aberdeen city bypass.
The training side of the group is enjoying double-digit revenue growth for the year to date, which is positive news as 3T strives for the £50m mark.
Last year, 3T booked revenues of £33.3m and Ebitda of £4.3m, according to accounts published recently by Companies House.
Based on the predicted revenue growth and the number of customers coming through the doors in Dyce, Mr Stonebanks is confident the market is "going in the right direction" as 3T increases its share.
Mr Stonebanks, who founded AIS, said: "The oil and gas industry as a whole was never going to scrimp on the quality of training, which is so important.
"The only slip was that companies may have decided not to put someone on another management course, but in terms of normal pre-requisite skills courses, there would never be any shortage of that.
"The industry has stayed committed to training and we can feel a definite upturn.
"We're getting growth through key customers who are employing more people."
Mr Stonebanks believes a lot of people still want to get into the oil and gas industry.
At the same time, he knows the sector faces a challenge to offset the shortage of experience created by the downturn, which forced people to look for employment outside oil and gas.
With an ageing workforce to contend with, even greater importance is placed on training organisations' ability to bring new entrants up to speed quickly.
For its part, 3T is ready to keep investing as it presses ahead with its mission to "transform training with technology".
Speaking to EV last month, Mr Stonebanks revealed the business was looking at potential deals for two technology companies and three training firms. He said the targets were not large scale, but were two "niche" businesses.
The organisation is also investing £2m in its simulation products and the same sum again on systems used by the companies which make up the group.
The simulation division has also enjoyed a strong start to the year, securing £8.1m worth of orders by the end of May, the accounts showed.
Bournemouth-headquartered Drilling Systems has been making simulators for about 30 years, with more than 1,100 deployed across 60 countries.
Clients include the Oil and Gas Institute at Robert Gordon University, to whom it has supplied drilling, well control and lifting simulator technology which oil companies are using to raise efficiency and safety standards, and lower costs.
Drilling Systems' recent innovations include software which mirrors the operations of a jack-up rig and is used in tandem with the firm's On-the-Rig (OTR) mobile simulator system.
As the name suggests, it can be transported and used on the rig while offshore, reducing travel time and training costs.
Effectively, operators can drill a well "virtually" one day, then do it for real the next day.
It can also be fully customised to any rig or operating system.
Stena Drilling deployed OTR to prepare its crew for the reactivation of Stena Don before deciding to roll out the approach across its fleet of drillships.
Mr Stonebanks said Drilling Systems' rental model helped clients keep costs down for the use of simulators, some of which cost millions of pounds to purchase.
He said the technology was a valuable tool for keeping drillers and crane operators "sharp and ready for anything".
Another group company, Tyneside-based Neutron VR, acquired in January, is using gaming technology to "transform workplace learning", making it fun and competitive.
The creators, all of whom have backgrounds in gaming, have come up with an app which challenges employees to take short quizzes on a mobile phone to test their knowledge and help them retain information.
The artificial intelligence aspect ensures the user is tested more rigorously on their weak areas, and works out which time of day people are likely to perform better.
By repeating and retaining, learners get results.
Mr Stonebanks said: "The algorithm works out how you learn and tailors its questions and when you get asked them. What's the best way for you?
"It keeps things fresh and helps employees retain information."
3T can also offer virtual reality training programmes which teach people how to work safely by taking them through dangerous scenarios using "digital twins".
Mr Stonebanks said the app can work offline, which is particularly useful for offshore inductions.
As if all that wasn't enough, 3T has been working on a large-scale, software platform which helps businesses track the training and competence of their teams across multiple locations.
Recommended for you

Repsol Sinopec cancels Tain North Sea project, blow to i3's 'Serenity'