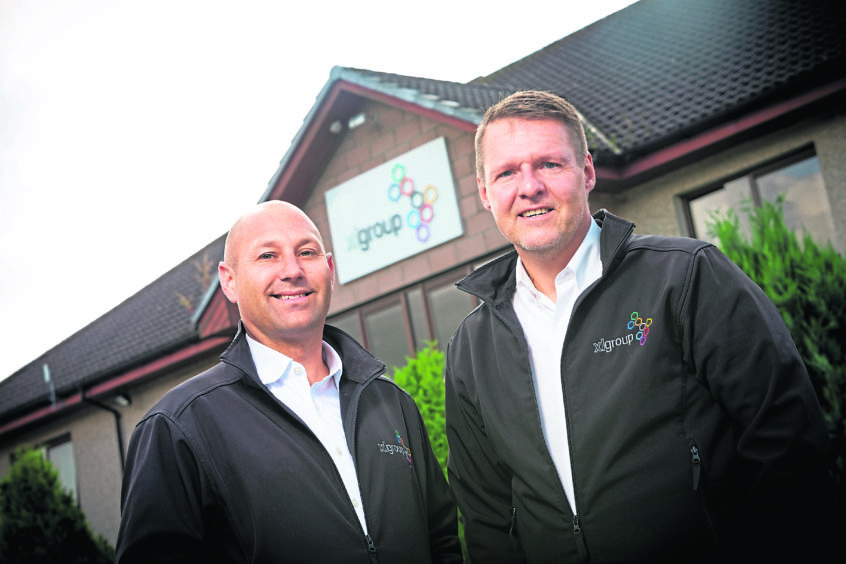 Global multi-disciplined technology and engineering company XL Group has beefed up its senior management team to support further expansion.
The north-east firm has created five new business development roles and appointed a new operations director, Richard Dodunski, who now oversees all group divisions.
XL Group, which is based in Blackburn, near Aberdeen, said Mr Dodunski was tasked with achieving "maximum integration, realisation and delivery of multiple discipline opportunities".
He has joined the company from one of the world's largest shipowners, Teekay, where he was asset manager.
His new employer said he brought more than 20 years of experience in construction and engineering, and a "proven track record" in leading multi-discipline teams working across a range of industries.
Mike Fergusson, who previously worked alongside XL Group's chief executive as business operations director to deliver growth and acquisition strategies, while also looking after day-to-day business, is now UK sales director.
Mr Fergusson – a former director of commercial banking at Royal Bank of Scotland in the north-east – is responsible for leading XL Group's business development team, increasing lead generation and "maintaining standards of excellence with current customers".
Company founder and chief executive Colin Laird said: "The new appointments come at a very exciting time.
"Over the last 18 months, we have invested in both people and products and, as a result, have emerged as a robust, integrated group that is focused on delivering cost-effective solutions to our clients' challenges.
"With a strong team of talented individuals, who are both experienced and enthusiastic, we are well-placed to build on our recent growth."
XL Group was founded in 1993 as an automation and telecommunications specialist. Its diversified operations are now spread across nine divisions employing 100 people at five global locations.
Earlier this year, it announced its largest acquisition to date after snapping up Witshire-based Artisan Measurement and Control, with annual turnover of £4 million and a workforce of 12, for an undisclosed sum.
The deal added expertise, products and services in calibration, measurement, tanker loading, blending, metering systems and instrumentation to XL Group's growing portfolio of services.
Yesterday, the company said its operations were on track to achieve total turnover of £22m by the end of 2019, which would represent an increase of £14m in just two years.
Mr Laird added: "The group has ambitious plans for the future, including some exciting research and development work.
"The creation of the new roles allows for the group to continue to expand at a rapid rate, whilst maintaining the same high-quality standard of service that our customers are used to."
Recommended for you

Kintore engineering firm Brimmond marks best ever year