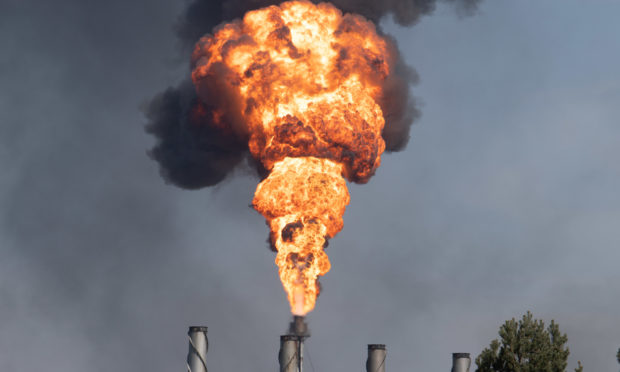 Mossmorran bosses have announced a £140 million investment in the plant to reduce flaring.
The work will create 850 temporary jobs over the next 12 months.
ExxonMobil, which operates Fife Ethylene Plant (FEP) at Mossmorran near Cowdenbeath, is understood to have started recruiting temporary workers.
The petrochemical giant has come under increasing pressure to tackle flaring at the plant in recent years.
Flaring has on occasion been accompanied by thick black smoke and residents have reported noise and light disturbance.
Jacob McAlister, plant manager at the FEP, said: "These planned investments demonstrate our commitment to long-term reliable operations at the site.
"While already one of the most modern plants of its kind in Europe, we are always looking for ways to improve reliability and efficiency through continued maintenance and investment in new technologies.
"Fife has a long-term future as a competitive asset, contributing to both the local and national economies."
ExxonMobil said a portion of the £140 million investment will go toward technologies geared towards reducing the impact of flaring, including a state-of-the-art flare tip, which the firm said will reduce noise and vibration.
The company said the project will support approximately 850 local construction jobs and benefit 40 local suppliers.
"We are committed to the highest operational and regulatory standards," said Mr McAlister.
"This investment further contributes to the local economy and across Scotland through job creation and procurement contracts."
Last month, The Courier reported that ExxonMobil and Shell, which operates Fife Natural Gas Liquids Plant at Mossmorran, were told to deal with unacceptable impacts of flaring as soon as possible.
The Scottish Environment Protection Agency (Sepa) served permit variations on both companies requiring them to implement best available techniques in the shortest time frame possible.
Changes demanded will require significant investment but Sepa said they would make flaring, a necessary safety feature, an exception rather than routine.
People living near the site by Cowdenbeath have complained of severe disruption from flaring during a series of what are termed process upsets.
ExxonMobil was set a deadline of two months to produce a plan for new ground flare technology.
Shell was told to provide its plan for a totally enclosed ground flare system by the end of January 2020.
Recommended for you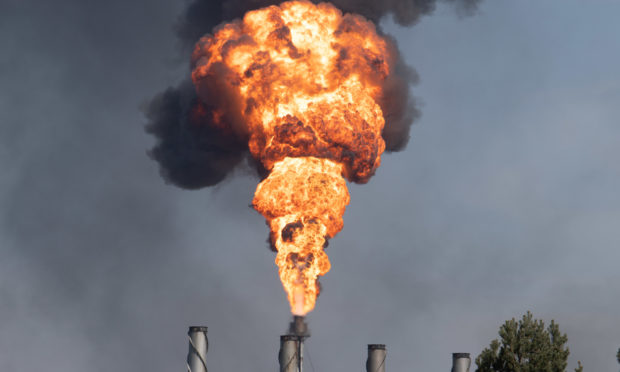 Hundreds of workers down tools at Mossmorran over safety concerns