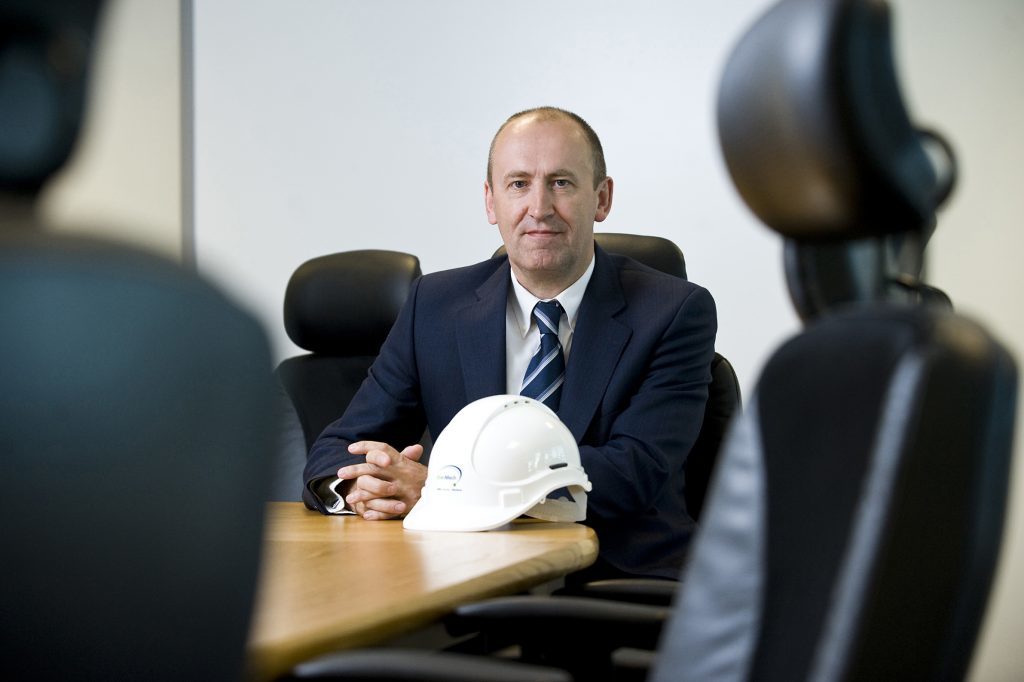 EnerMech co-founder Doug Duguid has returned as chief executive of the firm after the incumbent boss had to step down.
John Guy, who was installed on August 1, has had to leave the role in order to devote time to an "important family matter".
It was announced in July that Mr Duguid would step back as CEO to become deputy chairman.
He was now returned, taking over Mr Guy's responsibilities following his exit.
It is understood he will remain in post for as long as necessary until a new boss is appointed, with the recruitment process currently underway.
Chairman John Kennedy said: "I can confirm Doug Duguid has returned as CEO in light of John Guy's decision to devote time to addressing an important family matter.
"We are in the fortunate position that Doug is available to lead our business through a period of major transitional change."
Mr Duguid was planning to hold the role of deputy chairman for a six month interim period when it was announced he would step down.
The move followed a £450million deal in December which saw Carlyle Group acquire EnerMech from fellow private equity firm Lime Rock Partners and launching a "strategic plan".
It is understood the deal involved a refinancing of the business which wiped out EnerMech's debt.
Mr Guy was selected as Doug Duguid's replacement, having joined Enermech in 2010 as Asia Pacific director based in Singapore before becoming chief operating officer in 2013.
Mr Duguid was one of four key shareholders who, alongside Lime Rock Partners, set up the energy services group in Aberdeen in 2008.
Today the business employs 3,500 workers across 40 locations around the world, working on projects across the oil and gas, LNG, renewables, defence, power, infrastructure and petrochemicals sectors.
In its latest set of accounts, for 2017, EnerMech reported group revenue of £361 million and earnings before interest, tax, depreciation and amortisation of £43.6m.
Recommended for you
EnerMech launches Mozambique move