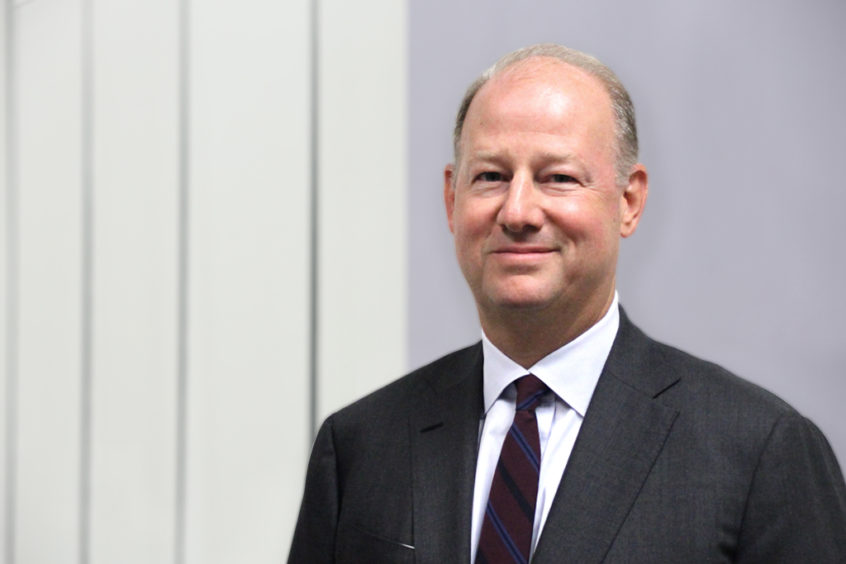 Oilfield services firm Expro has found a new chief financial officer in an executive who was "critical" in helping US firm Tidewater emerge from Chapter 11 bankruptcy.
Quinn Fanning joins Expro having stepped down from offshore support vessel operator in February.
Tidewater came back from the bankruptcy process in 2017 after a pre-packaged restructuring deal wiped out around $1.6billion (£1.2bn) in debt.
Then last year it completed an acquisition of Houston-based GulfMark Offshore, with Mr Quinn's "hard work, perseverance and intellect" being "critical" to both efforts according to Tidewater CEO John Rynd.
However, Mr Fanning stepped down following the deal, being replaced by Gulfmark's CEO, Quintin Kneen.
After a transition period Mr Fanning left Tidewater in February and has now been named the new CFO of Expro.
He brings more than 20 years of experience to the role, having also spent time as an investment banker.
Expro employs more than 600 people in Aberdeen, although Mr Fanning will be based in Houston.
He will succeed Michael Benthan who is moving to a new role as vice president of finance and principal accounting officer.
Expro chief executive Mike Jardon said: "Quinn will play a key role in the future of the company, helping to lead Expro's efforts to grow its business, improve financial performance and expand the capital base.
"Our intention has always been to have both roles and with Michael's expertise in international corporate and operational finance, he will focus on the integrity of the financial reporting.
"I look forward to working with both Quinn and Michael in their new roles, as we continue to develop, strengthen and grow our business."
Expro itself recently completed a major financial restructuring of its own last year, using Chapter 11 bankruptcy in the US to rid itself of £1 billion of funded debt, including more than £60 million in annual interest payments, in a "debt-to-equity" swap.
The Chapter 11 process lets firms continue trading while paying off debts.
In May, Expro reported adjusted earnings before interest, tax, depreciation and amortisation for 2018 of £79.3m, up 89.1% on the year before when there was a one-off charge of about £15.3m, while revenue rose 17.3% to £567m.
Stripping out major gains from the financial restructuring, Expro ended up with pre-tax losses of about £33m last year.
Expro said it achieved better performances in all regions, with "significant" contracts secured in Algeria, Egypt, Saudi Arabia, China, Thailand and Malaysia.
Activity in the Europe CIS region was "strong", driven by key contracts in the UK and Netherlands.