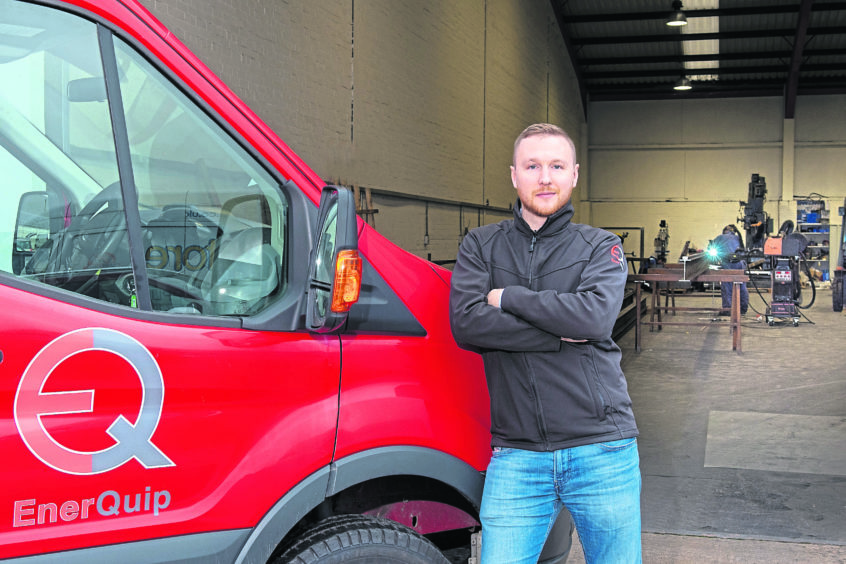 Oilfield equipment firm Enerquip has unveiled a £1 million expansion to cope
with growing demand for its products and services.
The torque machine specialist said it had acquired additional premises close to its Aberdeen headquarters in a move creating four jobs, with more expected to follow.
Its new rented workshop and yard space extends to 8,000sq ft and is
located at Blackness Industrial Centre, Blackness Road, within easy reach of existing operations at Wellington Circle.
Enerquip, which also has a manufacturing facility in Lybster, Caithness, as well as operations in the US and Abu Dhabi, said it is already looking to secure another workshop in Aberdeen – creating a further six jobs.
The fast-growing young company – it was founded just over four years ago in the middle of the oil and gas downturn – employs 60 people in work expected to generate £12 million turnover in the current financial year.
It has clients in Europe, Africa, the Americas, the Far East, Australia, the Middle East and Russia.
Enerquip director Andrew Robins said: "Although we are a young company, we already have a very strong track record in providing bespoke, customer-led solutions.
"This additional space will help us to continue with our ambitious growth
plans by expanding capacity."
Fellow director John Duncan added: "Our growth in UK and international markets continues and this new building will create a springboard from which we can further enhance our global footprint in key markets."
Recommended for you

Ashtead launches recruitment drive after completing £1m investment in centre