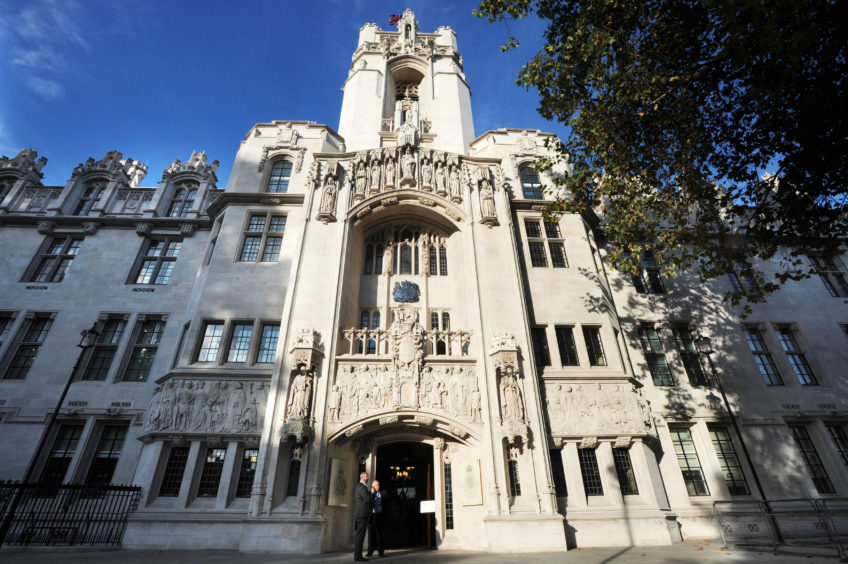 A dispute between Halliburton and its insurer over its $1.1bn (£855m) Deepwater Horizon oil spill payments will be presided over by the UK's highest court today.
The Supreme Court will hear an appeal on an arbitration wrangle between the oil services firm and Chubb Bermuda Insurance, which has been ongoing since it agreed the payments to the US Government in 2014.
US Courts apportioned 67% of the blame for the 2010 Gulf of Mexico disaster to operator BP, 30% to offshore rig firm Transocean and 3% to Halliburton.
Halliburton sought to recoup part of its losses through its insurance policy, but Chubb declined saying it had not reasonably agreed to such a high sum, sparking an arbitration process.
The dispute came after it was discovered that the chairman appointed to oversee the conflict resolution had not disclosed he had been appointed separately by Chubb and Transocean for other Deepwater Horizon cases involving them.
This led to Halliburton alleging bias and calling for his removal.
The Supreme Court's decision is expected to have wide implications for international arbitration processes, setting a precedent on whether an arbitrator should step down if overseeing other overlapping appointments and setting the standard for whether an arbitrator could be deemed as biased.
Two lower courts – the English High Court and Court of Appeal – have both ruled that his appointment to other cases did not amount to bias and was a "regular feature" of international arbitration.
The Court of Appeal said last year that he should have disclosed the other cases but this in itself did not merit his removal, adding he had "very extensive experience" and a fair observer would not conclude he was biased.
However, various arbitration groups have petitioned the Supreme Court to hear the appeal.
The Chartered Institute of Arbitrators said the decision has left it "unable to provide clear guidance or training" on a number of fundamental issues of the law.
Law firms Corrs Chambers Westgarth and Stephenson Harwood have also highlighting the significance of the appeal.
The case is being heard in the UK because Haliburton's insurance policy meant that any arbitration process would take place in London.
A total of 11 workers were killed in the 2010 Deepwater Horizon explosion and oil spill, which remains the worst environmental disaster in US history.
BP said last year its costs for the incident had risen to around £47.3bn.