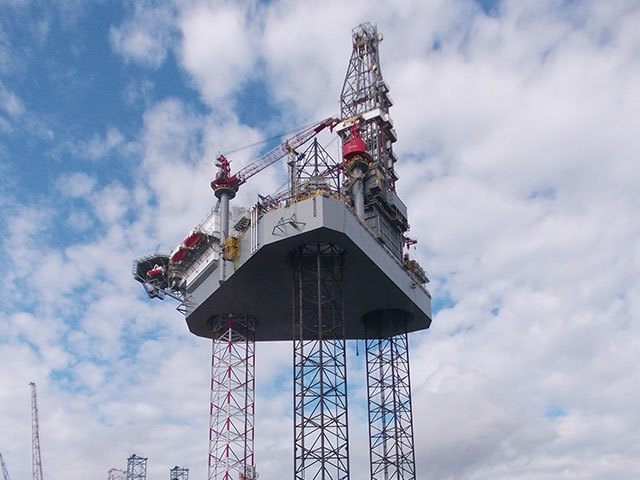 Offshore drilling firm Valaris has announced that it will undertake multi-million cost savings cuts across its business.
The firm said it had begun the process of "implementing corporate governance practices" following meetings with shareholders.
It will look to make up to £77 million worth of savings.
Valris completed a merger of drilling firm Ensco-Rowan April this year.
Executive chairman, Carl G. Trowell, said that since the merger deal Valaris had been "focused" on cutting back costs, adding that it "aligned" with the firm's long-term strategy.
Valaris said it will now focus on generating a "proactive balance" sheet and winning new contracts for its rig fleet.
The firm posted a £363.3m pre-tax profit for the second quarter of 2019, compared to a £97m loss at the same time last year for the combined firms.
Revenues for the period jumped to £481.7m, compared to £378.2m in Q2 2018, mainly thanks to additional revenues from "legacy" Rowan rigs.
On the subject of cost-cutting, Thomas Burke, president and chief executive, said: "The synergies we have achieved to date have come primarily from onshore corporate and operations support.
"Recently, we have expanded our focus to optimizing all areas of cost within the business.
"Accordingly, while we continue to realize the benefits of the merger, we are focused on achieving even greater efficiencies across our operations and expect to provide more details on these cost savings initiatives before the end of the year.
"In the interim, we will continue to leverage our scale to create additional value, while also maintaining our focus on operational excellence."
Valris also appointed Georges J. Lambert as a new independent director, effective immediately.
Valaris directors, C. Christopher Gaut and J. Roderick Clark, will retire from the board.
Recommended for you

Young Aberdeen firm isol8 attracts £3.5m BGF investment