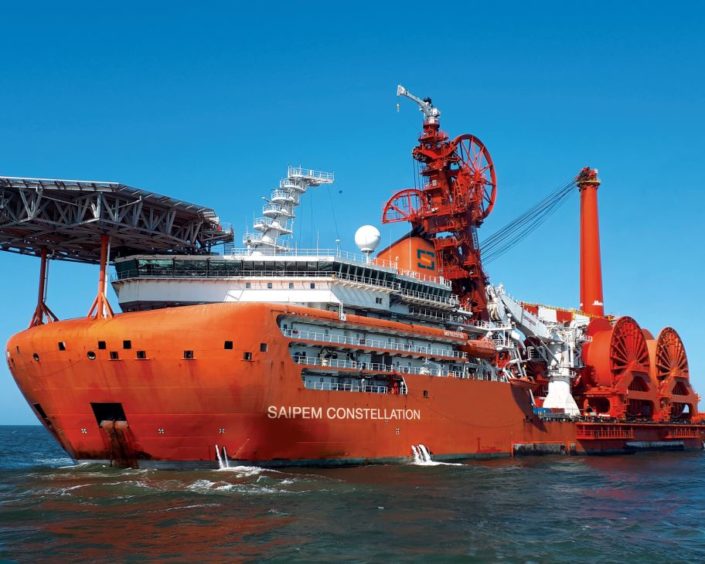 Italian oilfield services firm Saipem has won a subsea contract in Guyana, as well as additional work in regions including the North Sea, worth £684.6million.
The company has been awarded work by ExxonMobil subsidiary Esso Exploration and Production Guyana at the Payara development on the Stabroek block off the country's coast.
Saipem will carry out engineering, procurement, construction and installation of a "large subsea production facility" for the work, which is subject to a project sanction by Exxon and its partners.
The firm has also been awarded variation orders for additional works linked to ongoing offshore engineering and construction projects in Saudi Arabia, Azerbaijan and in the North Sea.
Taken together with the Guyana contract, they are worth $880m (£684.6m).
It follows work Saipem previously carried out on the first two phases of the Liza development in the South American nation for Exxon in 2017 and 2018.
The offshore operations will be carried out by Saipem's flagship vessels FDS2 and Constellation.
Chief executive Stefano Cao said: "The award of this new contract strengthens Saipem's presence in Guyana. The long-term basis of our cooperation with our clients is at the very foundation of our business model.
"Working with ExxonMobil, especially on the continued oil & gas development projects in Guyana, represents both an opportunity and a responsibility to preserve our relationship with stakeholders through sustainable performance.
"Our relentless attention to safety, environment, innovation and cost efficiency are key to consolidate our position as one of the leading companies in the offshore subsea".
Recommended for you

ExxonMobil hires US contractor Helix for Australia decommissioning