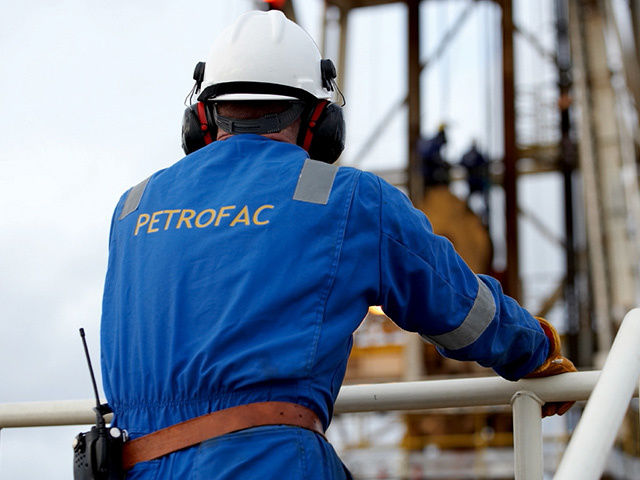 Petrofac has announced new contracts and extensions in the North Sea and Malaysia worth £93m, as well as an acquisition marking its entry to the US onshore services market.
The energy services company said it has secured the contracts for engineering and production services (EPS) as it targets growth for the division.
Petrofac said it has won a new three-year EPS framework agreement with an unnamed North Sea operator which will see any future projects supported by its Aberdeen office.
It has also secured an extension of an existing EPS deal with Chevron North Sea – now Ithaca Energy – to June 2020 and a two-year renewal of an operations and maintenance contract across seven North Sea assets.
Elsewhere, Petrofac announced it has secured its first small-scale EPS deal in Malaysia with a Petronas subsidiary for a fertiliser plant.
It comes as the firm seeks to diversify into new markets.
Chief operating officer for EPS, John Pearson, said: "Continued diversification into new markets, such as brownfield projects, and new geographies, such as Malaysia, are key tenets of our growth strategy.
"We're also once again delighted that clients in the North Sea have exercised the option to extend our support for important operations and maintenance and engineering services contracts."
ACQUISITION
Meanwhile, Petrofac has signed an agreement for a £17m acquisition of Texas-based W&W Energy Services, marking an "entry-level position" into the US operations and maintenance market.
W&W, headquartered in Odessa, provides repair and overhaul and pipeline tie-in services in the Permian Basin, the largest producing in the world.
Petrofac said the sale and purchase agreement with W&W shareholders is in line with its strategy to grow into new markets.
It will pay an initial cash sum of £17m with further payments based on W&W's performance over a three-year period ending December 31, 2021.
The firms' unaudited earnings before interest, tax, depreciation and amortisation for 2018 was £5.1m, with net debt of £2.1m.
Mr Pearson added: "This bolt-on provides a platform to grow EPS using a low-risk reimbursable services model in the US onshore services market.
"As production volumes, infrastructure support requirements and the activity of major operators rise in the Permian, we are confident that the combination of W&W's footprint and strong local brand with Petrofac's engineering and modifications capability and global track record can unlock growth."
Recommended for you

North Sea services company splits in two, nets over £200m of fresh backing