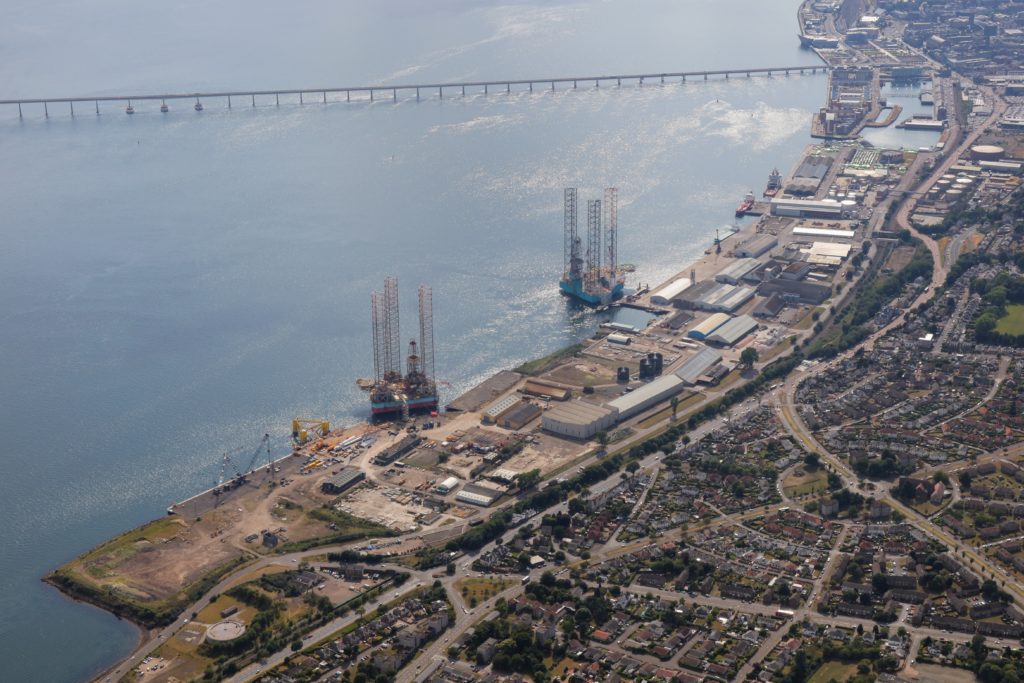 The firm behind a multi-million pound investment to form a metal recycling facility at the Port of Dundee is hoping to start construction in January.
John Lawrie Metals plans to use a two-acre site in Dundee to dismantle redundant offshore infrastructure brought ashore during oil and gas decommissioning projects and also for metal processing operations.
The investment, which will total north of £5 million, has been hailed as a key part of the supply chain for Dundee's decommissioning ambitions.
John Lawrie Metals managing director Dave Weston said the firm could be processing metal as early as April.
He said: "In order to operate a decom facility we need to have a permit with the environment agency SEPA.
"We put an application in almost immediately after we made the announcement that we were coming to Dundee in February.
"That is progressing very well and we think we will have a solution to that in the next couple of weeks with a view of starting building the facility in January, weather permitting.
"The build itself is fairly easy – it's a big concrete slab with sophisticated drainage. Everything else is bolt on like offices, mobile machinery, mobile plant.
"We are aiming to be processing in April 2020."
John Lawrie Group is one of the country's leading metal recycling companies, annually processing around 200,000 tonnes of metal.
It currently employs around 100 staff and operates from four sites in Scotland, including Montrose, and also has a base in Houston, USA.
The Dundee facility will use advanced cutting equipment to reduce the size of metal to foundry specifications.
"We will be able to take all types of metal to be recycled," Mr Weston added.
"We have to make sure it's compliant and there's no contamination in it – if there is we have to clean that up.
"The material is then processed to a foundry feed stock specification which involves heavy shears that are currently being manufactured in Belgium.
"We will process the material as environmentally efficiently as possible.
"Once the material has been cut down, we then export that directly to a European steel mill."
Mr Weston said the Dundee site will initially employ five staff, but he expected that to increase quickly dependent on work.
He said he was attracted to come to Dundee because of the Forth and Tay Decommissioning Alliance, which has brought several companies together to support all several aspects of the decom process.
"The alliance shows the commitment of local companies and it's keeping it all in Dundee.
"I think it was unique that everyone was keen to form the alliance and stick together. It makes Dundee unique.
"With anything in decom it doesn't happen overnight but there are projects coming.
"We can't wait to get started in Dundee and show people what we can do."
Recommended for you

John Lawrie doubles Angus workforce after seven-figure investment